ElecRail is running a farewell tour for the Hitachi trains today.
Here is a picture of the set at Flinders Street before setting off to Sunbury: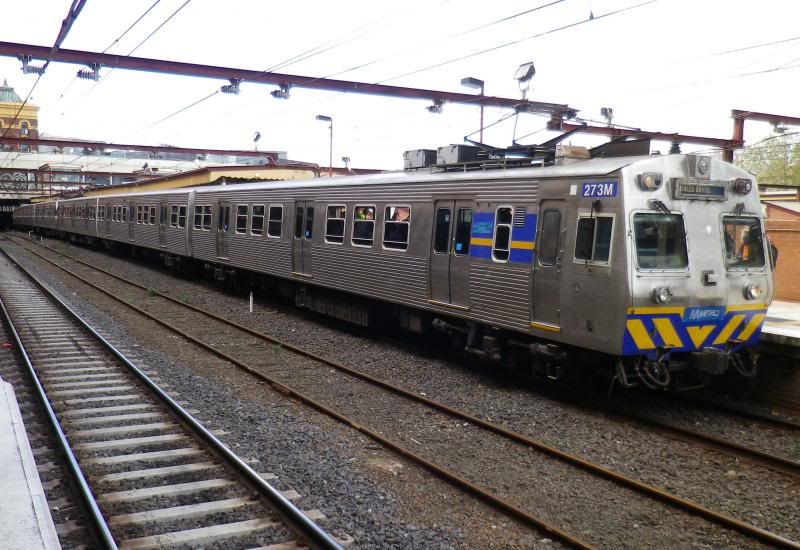 These trains first entered service in December 1972. Locally, they were referred to as the "Silver Trains", following on from Blue (Harris) and Red (Tait) trains. Initially they began service on the St Kilda Line (since replaced with a light rail line) as seen in this photo: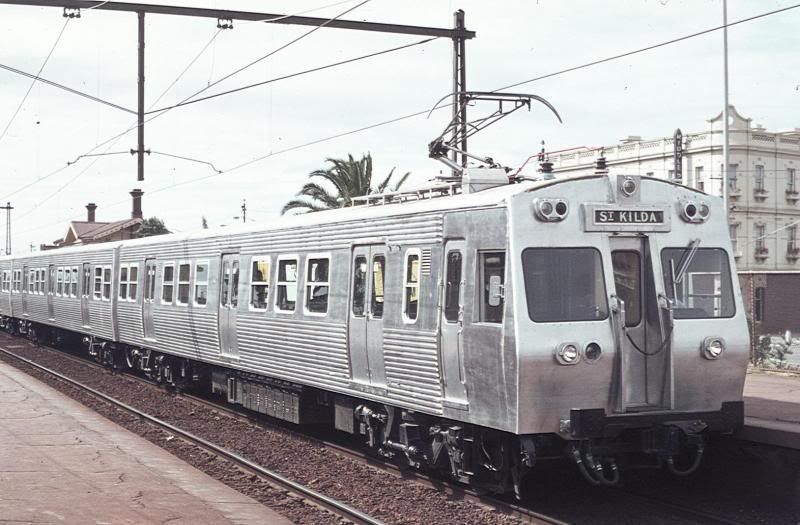 They got their Hitachi name from their electrical equipment (supplied under licence by Clyde Engineering) but were constructed by Martin & King and Newport Workshops. Initially, they were constructed as fully walk through trains as it was thought this would be necessary for emergency operation in the soon to be built Underground Loop. Eventually, the Loop tunnels were constructed wide enough to allow for emergency side exit and so the doorways through the driving cabs were sealed off.
The interiors were of an open design compared to most of the rolling stock at the time, but the seats were hard in comparison. This was an early attempt to combat seat slashing vandalism. The padding on the seats was replaced over the years with better comfort pads reflecting the cloth used on newer stock. The original ribbed Italian flooring was very hard to clean and was replaced with carpet. This also had its problems (with odours) and was replaced with a composite vinyl material when the only significant refurbishment of the series took place in the late 90s. Here is a shot of the original interior of a trailer car: