This has proved to be a tough operator to research and identify the vehicles in these photos. A couple of the vehicles I have just been unable to find anything on from my pool of mags going back to the '70's. So any info on some of these vehicles from the bus/operator historians out there would be greatly welcomed.
Katoomba-Leura Bus Service linked Katoomba with North Katoomba, Leura, Echo Point, and with the takeover of Bricknells in the '70's extended out to Blackheath and Mt Victoria. Their charter/coach operation traded as 'Mountain Devil Tours' which always surprised me given the large number of religious schools and institutions in the region that were potential customers. Their depot was in Megalong Street, half way between Katoomba and Leura. The depot buildings and paved areas seen in this collection of posts have only been demolished in the last month to make way for the depot expansion of Pearce. Pearce took over this operator in 1999 and their entire operation now trades as Blue Mountains Bus Company. Enjoy !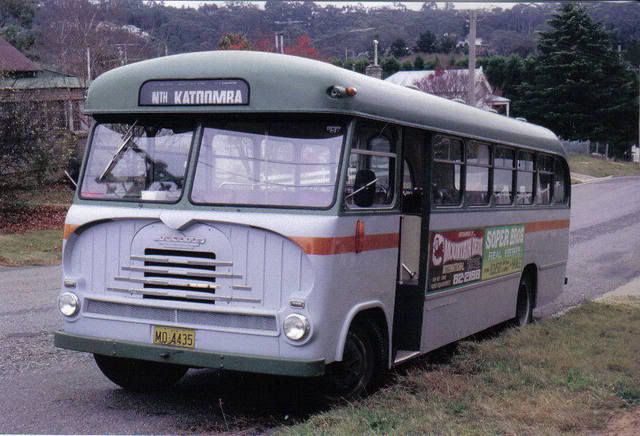 One of my favourite photos. MO4435 a Bedford SB1 with Comair body and autumn colours. Photo taken in the mid '70's.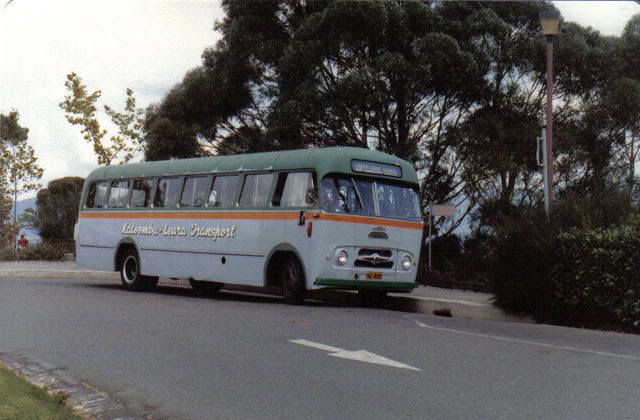 One of the early holders of the MO4008 plate at Katoomba Leura was this vehicle I believe to be an Austin chassis with CCMC body of about 1958. Photo taken at Echo Point, Katoomba.
MO3540 was this Bedford Vam 70 with PMC body of 1969. In the background can be seen the roofline of former DGT 2185 Leyland decker which was MO5726 with Katoomba Leura. The only image I managed to capture of it.
TV315 was this Superior bodied IBC chassis coach.
MO3543 was this Superior bodied Bedford Vam 70.