The changing costumes of
Grenda / Ventura #287 (Iveco Metro Hybrid, Volgren)
The original outfit, SmartBus colours for use on Route 900 (Caulfield - Stud Park) seen at Oakleigh on a wet afternoon in July 2009 when brand new. (some better photos from
Bradley
here -
http://www.busaustralia.com/forum/viewt ... 98&start=0
)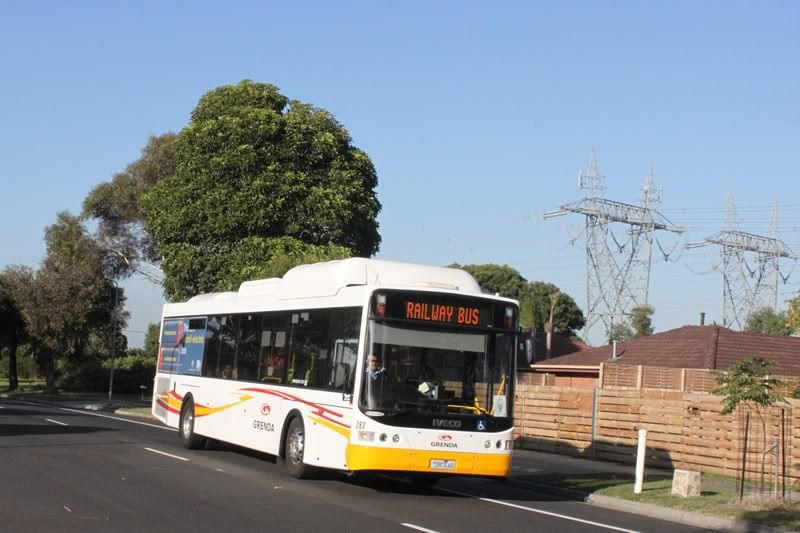 After failed tests on the limited stops 900, it was decided to move the bus to the stop-start 828, where it will make better use of its regenerative technology. It first emerged in Grenda livery in November 2009. Seen here in April 2012 at Merinda Park.
And this week 's latest transformation, it now wears PTV livery, minus the special hybrid decals, seen this morning departing Glen Waverley.
I will update this thread when I have time with a shot from it's trial at North Fitzroy depot as #2870.
Kind Regards
Craig