From Monday, a free Christmas Shuttle to Chadstone began operating from Caulfield Station (south side) to Chadstone Shopping Centre (outside David Jones). The service is being provided by CDC with a specially stickered "AOA" bus, being ex Driver number 34, a single door Denning with 3 plus 2 seating. The service runs hourly (on the hour from Caulfield and on the half hour for the return journey).
Here is a shot taken this morning at Caulfield: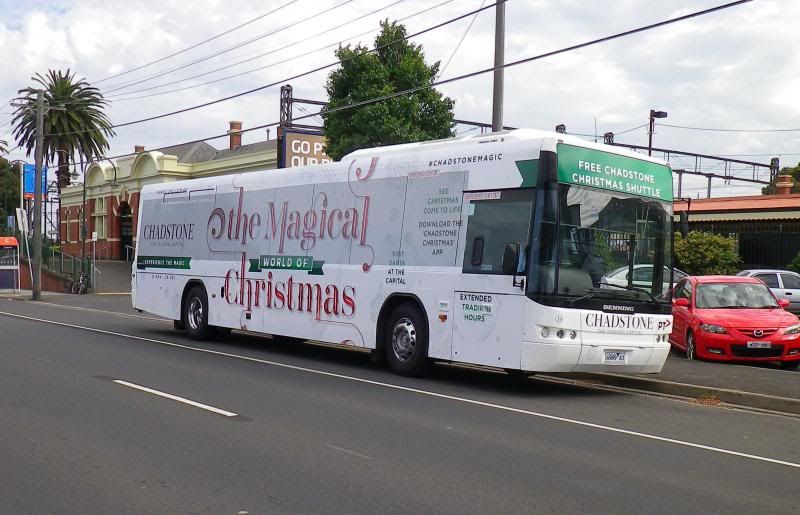 The only advertising of the service at the station is a sandwich board at the stop, with no details of the timetable: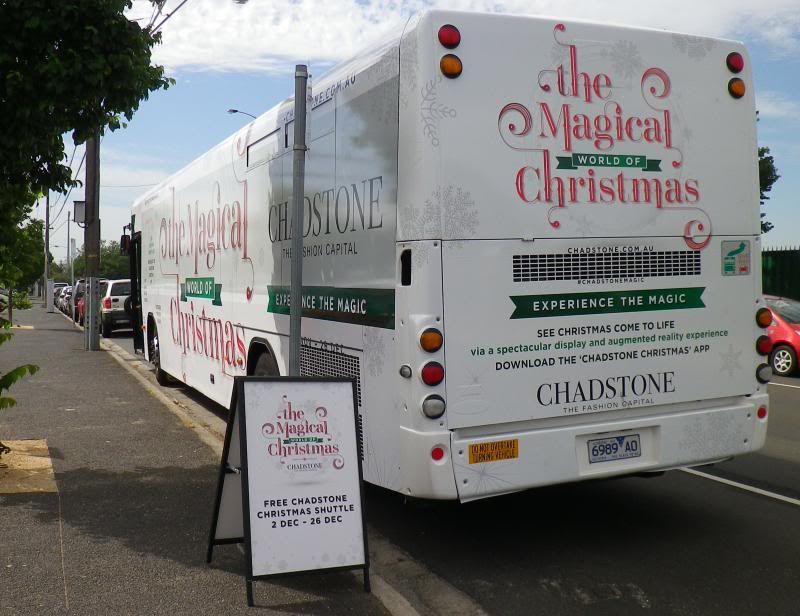 I presume that the rationale for the service is to enable overflow Chadstone car park patrons to park at Caulfield and catch the bus. However, this morning at least, the racecourse car parks were closed except for the Monash University pay/permit one. Most of the rest of the curb side parks were taken by rail users or are time limited. Not surprisingly, they were no passengers for the service.
Forty seven years ago, Chadstone Shopping Centre was still in its infancy. The bus service from Caulfield Station was operated by E C Nicholls with three normal control OB Bedfords, two with Cheetham & Borwick bodies and one with a slightly larger Grummet body. The route, dating from 1924, began at the corner of Burke Road and Malvern Road in Gardiner and ran up Burke Road into Caulfield. It was extended to Chadstone in 1960 when Chadstone opened. Here is a shot of one of the C&B buses leaving Caulfield Station (north side):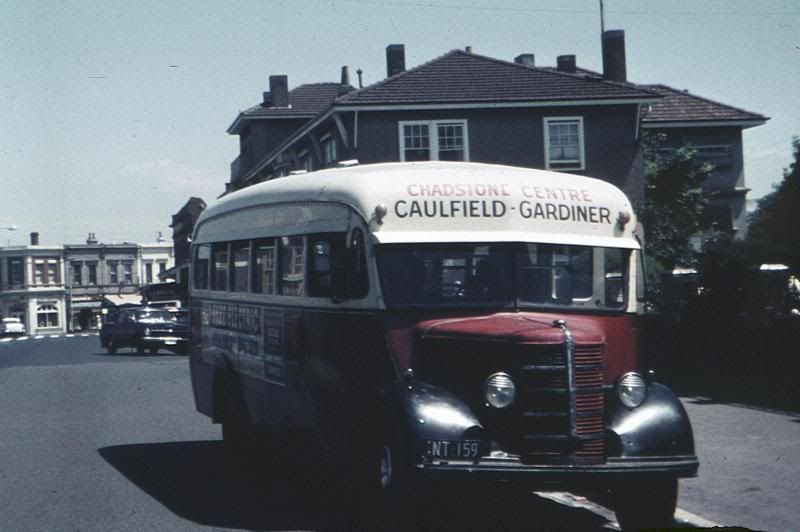 At Chadstone the bus awaits its return journey. Then, all of the bus stops were on the main drag - much more convenient that any subsequent arrangement:
The last two photos were taken by Bruce Tilley.
Merry Christmas from the Bus and Coach Society of Victoria.