A couple of odds and sods from various companies.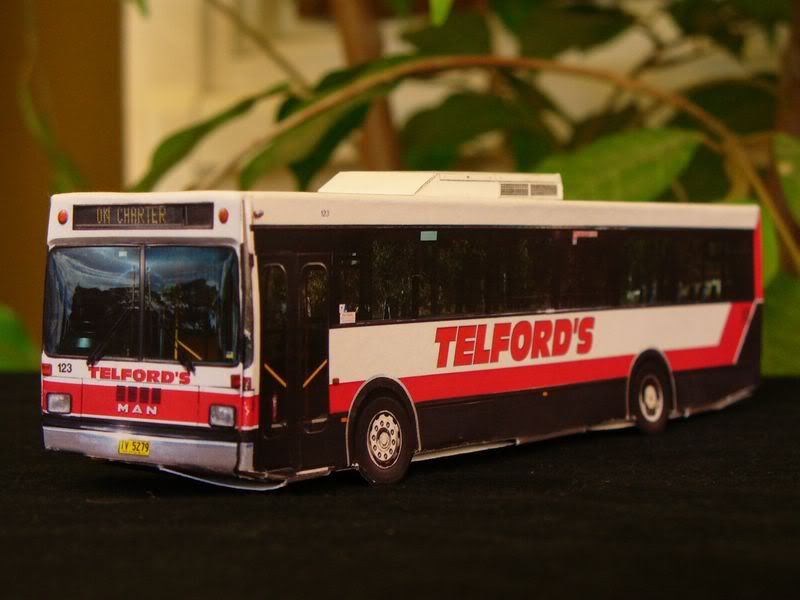 An MAN SL200 with Ansair bodywork from Telfords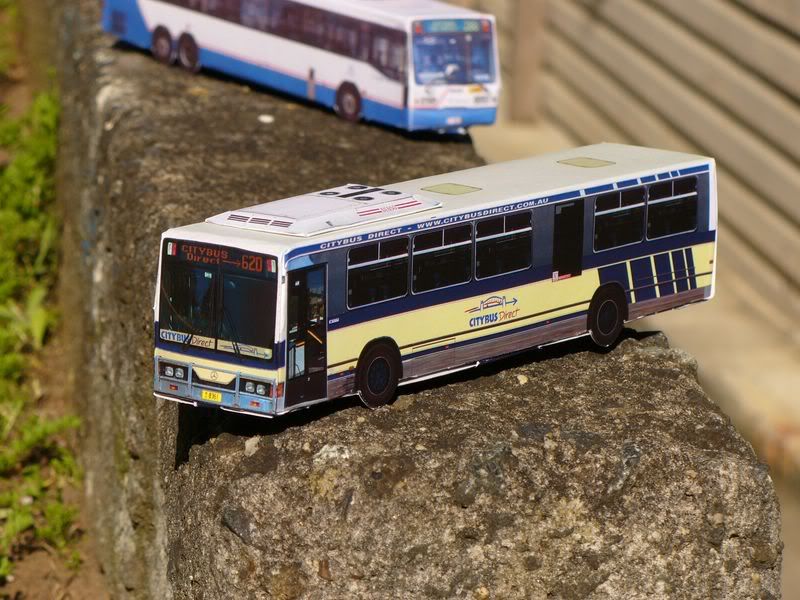 A Mercedes-Benz 0405 from former operator Harris Park Transport. 8 models are available from this company at the URL below.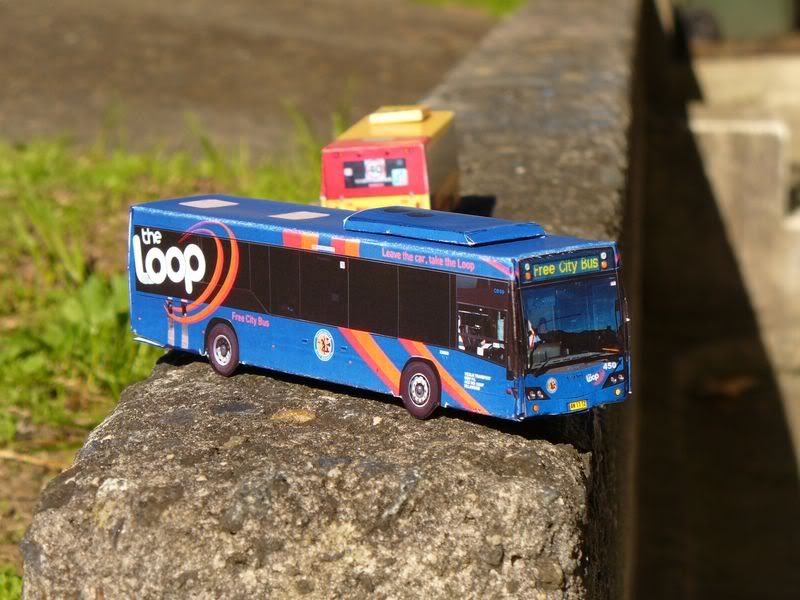 A Volvo B7RLE Parramatta Loop Bus operated by Veolia Transport.
A Volvo B12BLE with Volgren CR228L bodywork from Sydney Buses in a prepay livery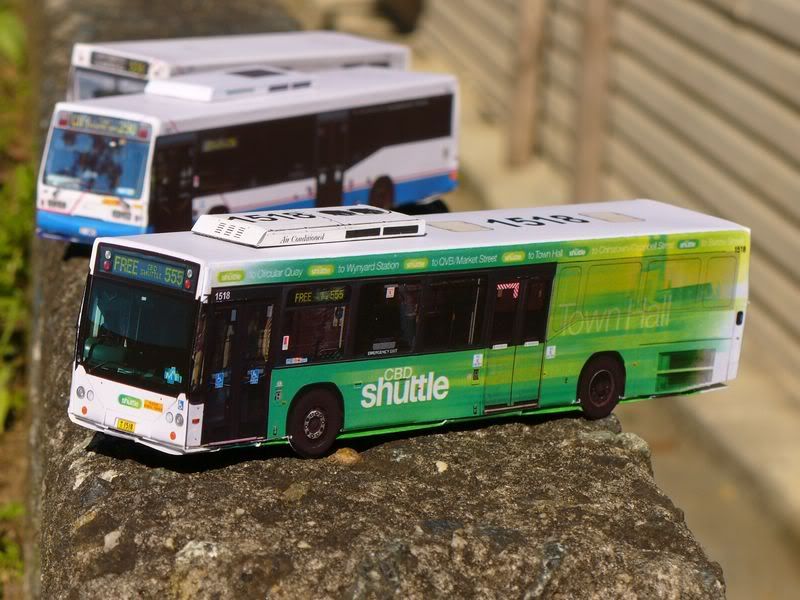 A Volvo B12BLE City Shuttle Bus struggling to remain atop this treacherous stretch of road.
A MK IV Volvo B10M with CC 510 bodywork from former Glenorie Bus Company. This bus is still in this livery but now has Hillsbus decals and operates for the company by the same name.
I'm sorry the pictures are not real clear. In real life the model prints are quite sharp. When I take the photos my automatic camera is not the best, but when I resize the photos they seem to get worse.
Printable nets at
http://www.forsyth.id.au/gallery/bus/busmodels