When the STA took over the Adelaide private bus fleets in the mid seventies, they also purchased most of the coaches operated by those companies which became then the STA Roadliner fleet. Here are some of those vehicles (plus two), all painted in the Roadliner livery:
Roadliner 53 was an ex Morphett's Freighter Hino RC 320PT new in 1973: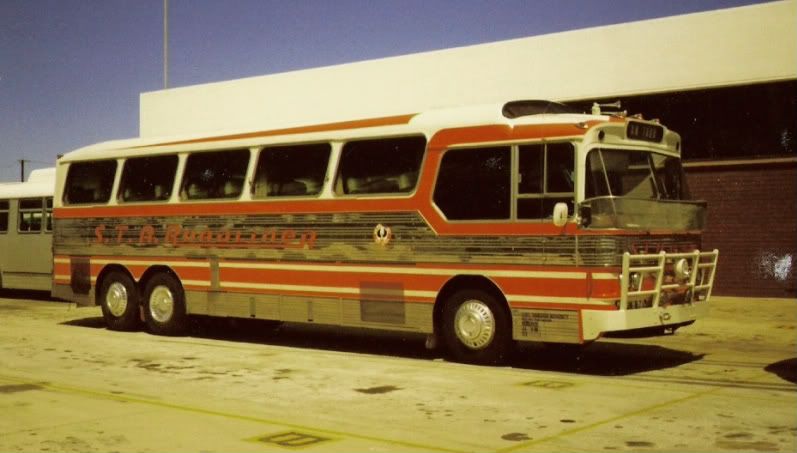 Here is Number 73, an Ex Thomas Tours Freighter Bedford VAM70 new in 4/73:
Then number 68, an ex Morphett's Denning Volvo B57-60, the body was originally built on a VAM5 chassis:
Here is an Ex Bowman (?) Freighter Hino RC320P: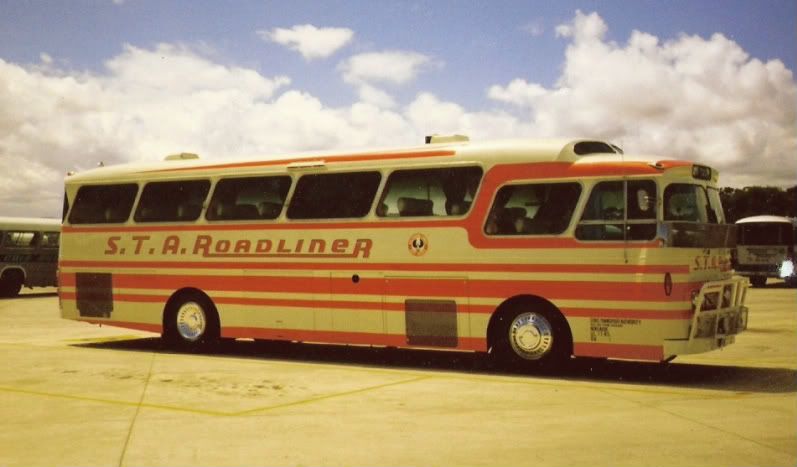 And a Freighter "Moonraker" Hino RC320P, also ex Bowman (?):
The last new bus purchased by Thomas Tours was this Freighter Volvo B57-60 in December 1973: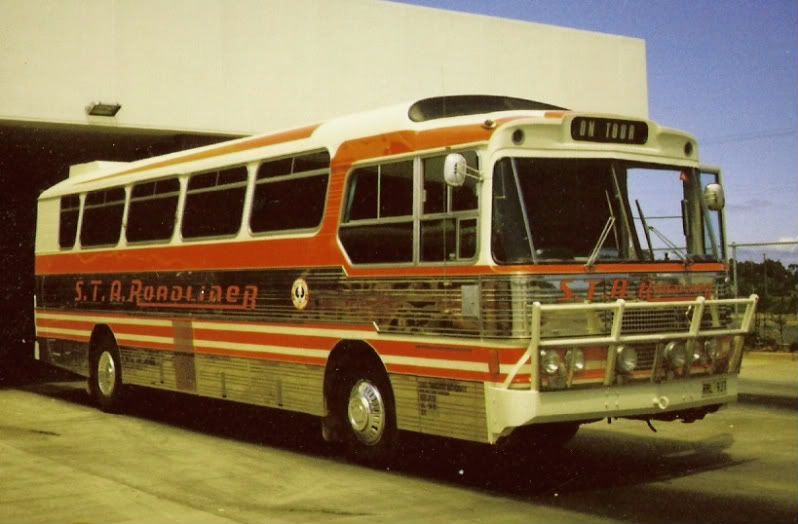 Another Freighter Hino RC320P that was ex Campbell's, new 3/72: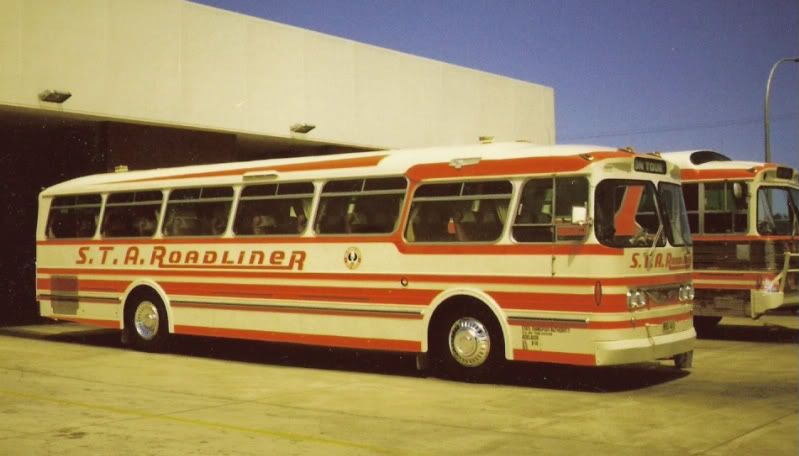 And finally, two new purchases by the STA. A pair of Domino Tourmasters with GM engines: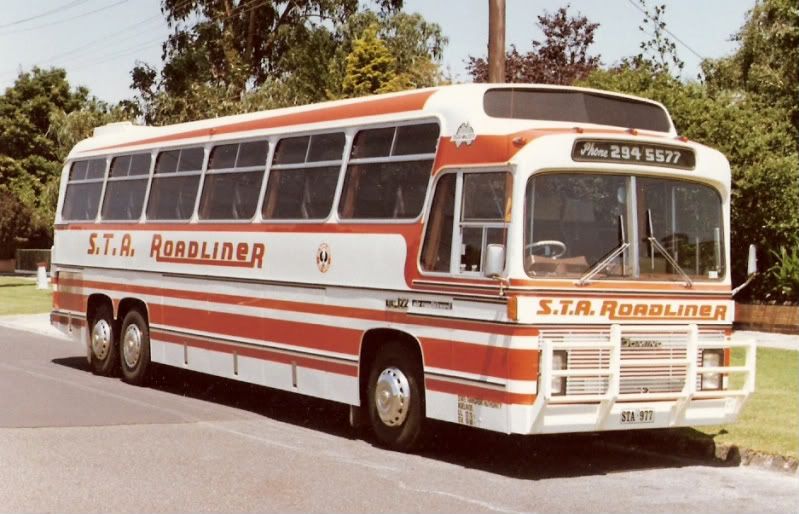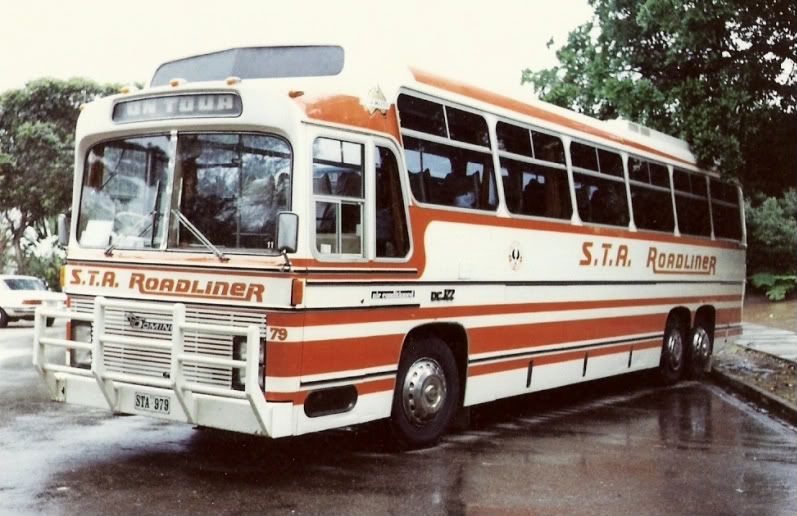 The photographs come from the John Masterton Collection and were taken by him except for the last two which were taken by Geoff Mann.