When the new Comair Bedford was being designed, plans were also in train for a similar body to be constructed on a medium to heavy duty chassis. It is worth recalling that Bus Sales was a vehicle distribution company established by the Road Passenger Service Operators Association (RPSOA and later renamed the Bus Proprietors Association) in 1959. A few of these proprietors were already placing larger vehicles into service. One of these, Melbourne and Brighton Bus Lines (MBBL) had been placing numerous AEC Reliances into service. Their managing director was Lew Page. He was also a founding director of Bus Sales and in 1961, President of the RPSOA.
CAC made production line buses, with little capacity to alter the dimensions of the vehicles. If a bus with a more heavy duty chassis was to be produced, minimal production line changes were required. The wheelbase of the SB3 was 216 inches (18 feet or about 5.5 metres). Apparently, the designers at CAC suggested that a medium to heavy duty chassis with the same wheelbase as the SB3 be selected by Bus Sales, which would allow most of the body for the new chassis to be identical to that on the Bedford. This narrowed the options considerably. Theoretically, the two competing chassis types in this medium to heavy range would have been the AEC and Leyland. However, AEC produced the Reliance with a 223 inch wheelbase and, in any event, the 470 engine was considered to be under powered by prospective operators based on their recent experience. As far as the Leyland range was concerned, the Leopard chassis was too long, the Tiger Cub too short (and gutless), the Leyland Worldmaster too heavy and expensive. The Royal Tiger Cub (RTC) chassis was just right, with an 18 foot wheelbase and a Leyland 600 engine.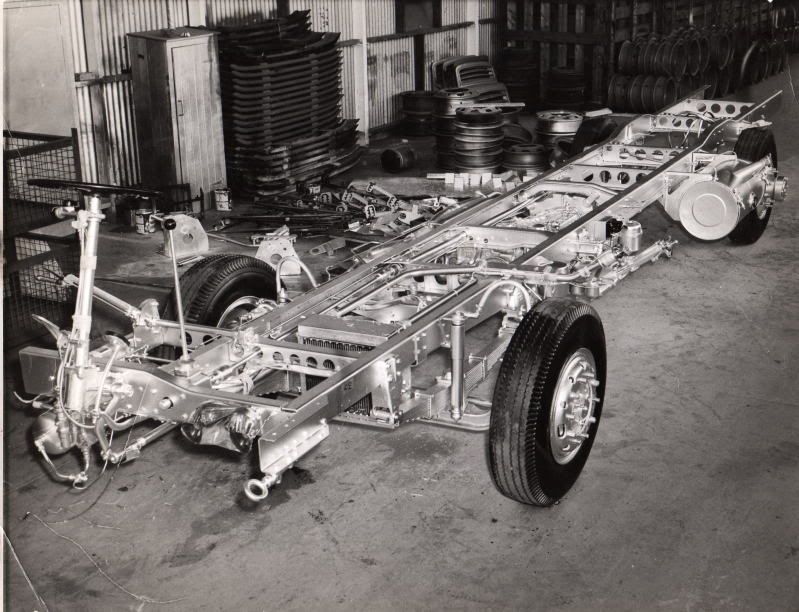 The RTC, according to
The Leyland Bus
book by Doug Jack turned out to be more popular overseas than in Britain. It was fitted with a pneumocyclic gearbox (pedestal type initially) as standard, with a synchromesh gearbox as an option. The chassis were classified as RTC1/1 (synchro) or RTC1/2 (pneumo)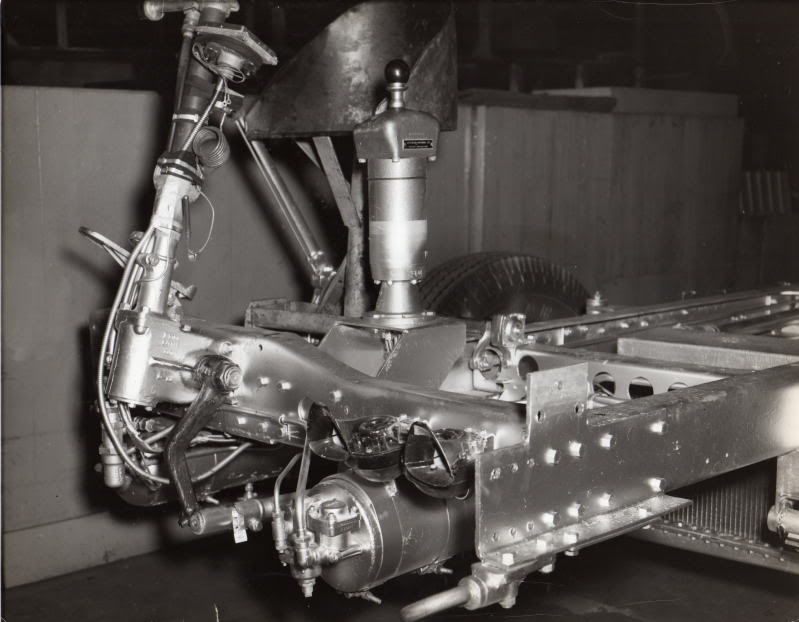 Two prototypes were delivered to MBBL in May 1961, both with the fully manual synchro boxes (converted to pneumocyclic in later years). Over the next 4 years, MBBL were to take another 9 Comair Leylands, all RTC1/2s.
Here is the first prototype Leyland (with two Leyland badges) posed beside a 1958 Symons & Fowler Reliance and a 1954 Ansair Transett: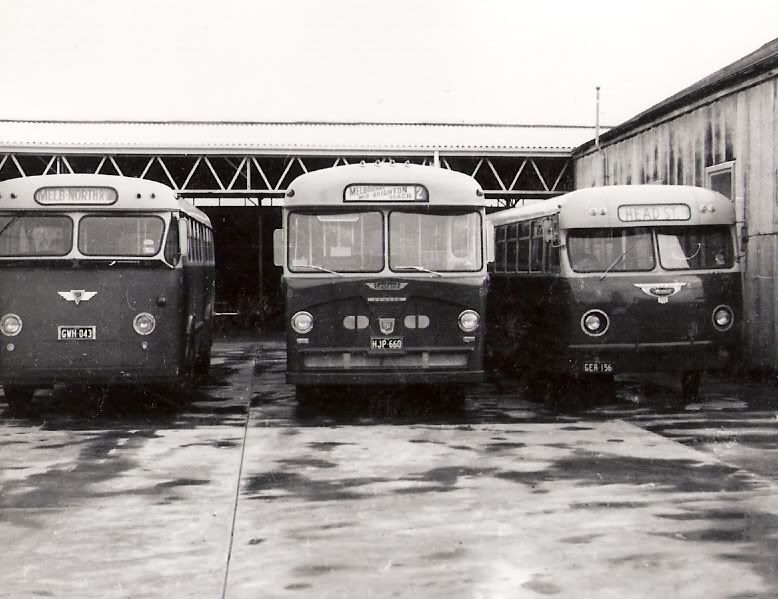 And here it is with a revised header, MBBL style, and livery: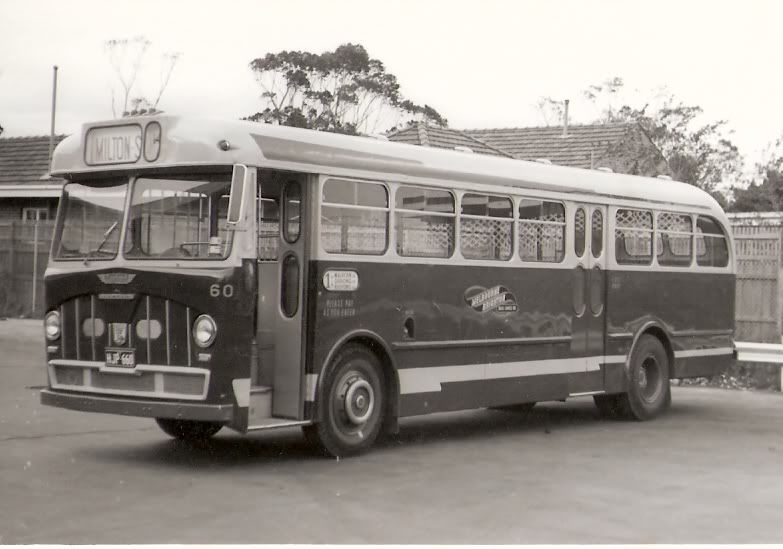 The first production Comair Leyland, an RTC1/1, went to Hills of NSW, the only vehicle of this type to be delivered new outside Victoria. It was a two door version which subsequently had the centre door removed.
The other major operator in Victoria to acquire the Comair Leyland was Ventura. They had begun purchasing a more heavy duty chassis than the SB3 in 1957, when 7 AEC Reliances began to be delivered with Piper bodies. In 1961, two RTC1/1s with Piper bodies were delivered. Ventura turned to the Comair Leyland in 1963 and acquired eleven in total from 1963 and 1964. All were delivered with sychromesh gearboxes as RTC1/1s.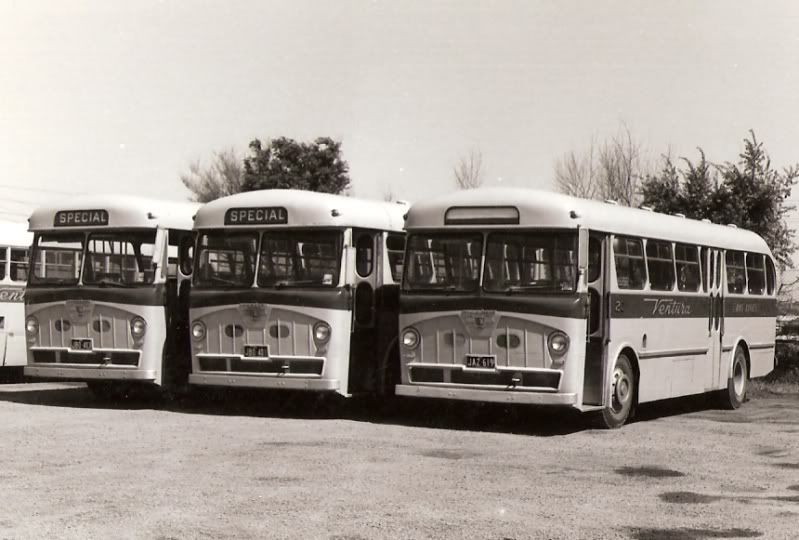 In all, just 28 of these Comair Leylands were produced over the period to 1965. The body design changed over the years to reflect the same changes which occurred to the still far more popular Bedford SB product. The Comair Leyland was 60% more expensive that the Comair Bedford diesel, a price differential which was substantial enough to dissuade many operators from switching.
Here are photographs of the Comair Leyland with its other operators:
Gainger's of Colac took this RTC1/1 coach version:
Quince's took a RTC1/1 coach with a revised front: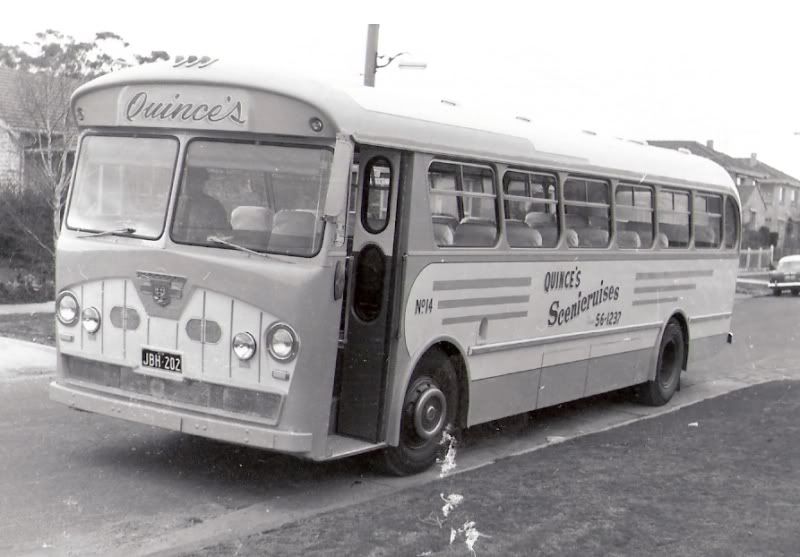 One of two RTC1/2s for Grenda's with a square back: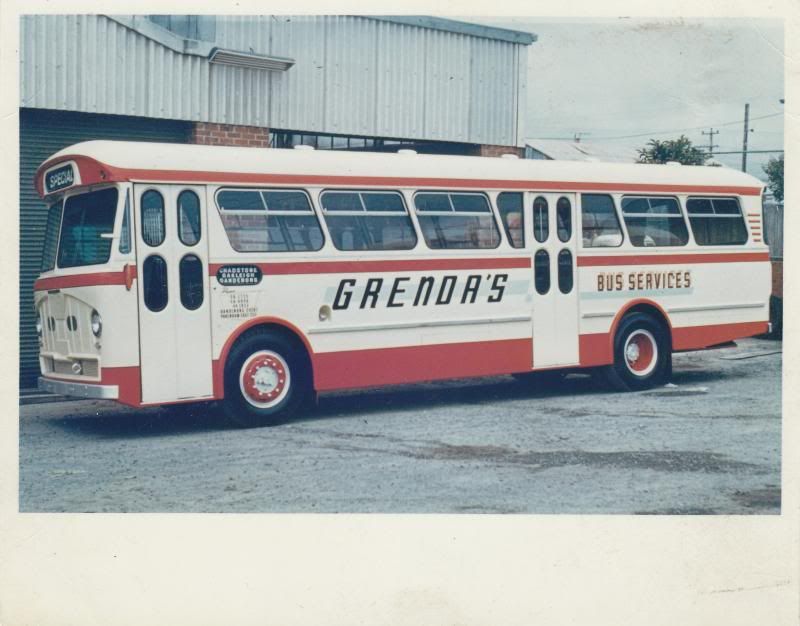 Frankston Passenger Service took an RTC1/2: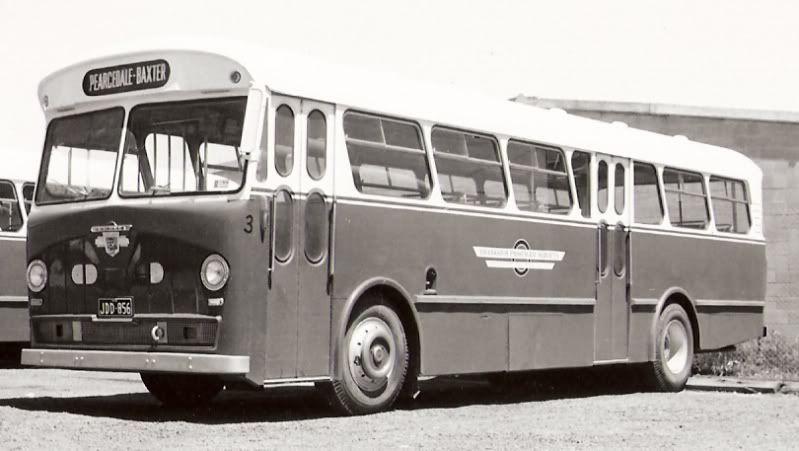 In the end, the lack of demand for the Comair Leyland probably led to its demise. From my own personal experience, they were a lovely bus: plenty of power, no body rattles and excellent quality all round. Their longevity with their two major first owners (Ventura 18 years on average, MMBL 20 years on average) spoke to this quality.
The last Comair Leyland RTC produced in 1965, pictured when new with revised design front: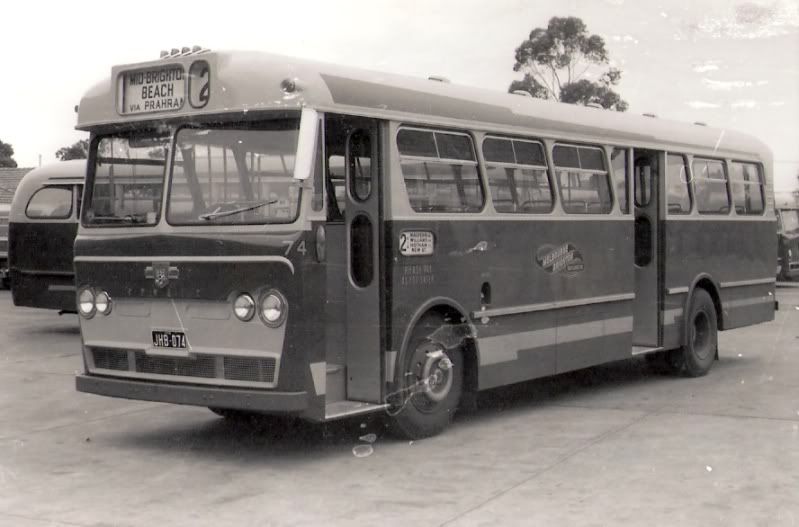 But, the small production numbers were only part of the reason for the demise of this vehicle. In 1965, Bedford had produced a forward entrance production bus, the VAM, and the CAC production line was to be give priority to this bus over the Leyland, as we shall see in Part 6.
The photographs are from the BCSV Archives (John Masterton and Bruce Tilley pics) with the exception of 4 and 5 which come from Bus Sales advertisements in T&BT.