Hi all,
I have been enjoying Omsi for a long time now, and have since release enjoyed Omsi 2. However, as pointed out early in this topic, there are plenty of Australian mods for omsi, but so many are currently work in progress with many having had no updates in months. The only consistent WIP I have seen is the Manly map which is still today receiving constant updates. Despite this, so many promising maps and buses, such as the Volgren family and the Volvo/VST have mysteriously disappeared, despite substantial progress having been made. If anyone has any news on any of these mods I would like to know. But in the mean time I having been making do with any RHD maps and buses that I can make look somewhat similar to real Aussie buses. Thats why I have started to make my own repaints for pre existing buses in omsi and omsi 2. I am no good at modeling, so texturing is the next best thing. Here i will share some of my repaints, I only have a few as of current, and primarily Hillsbus or Busways.
I would like to start off with my dodgy attempted remake of a Hillsbus Volgren CR228L/ Scania L94UB 14.5m bus. To do this, I had to take advantage of the only tri-axle single decker bus avaliable for Omsi, the Solaris Urbino 15. Unfortunately this model does not feature High quality texture bitmaps and so I was limited to the resolution of the repaint, thats why alot of it looks blurry. But all in all I am happy with the results considering the difference between the Solaris Urbino 15 and the Volgren/Scanias used here in Sydney.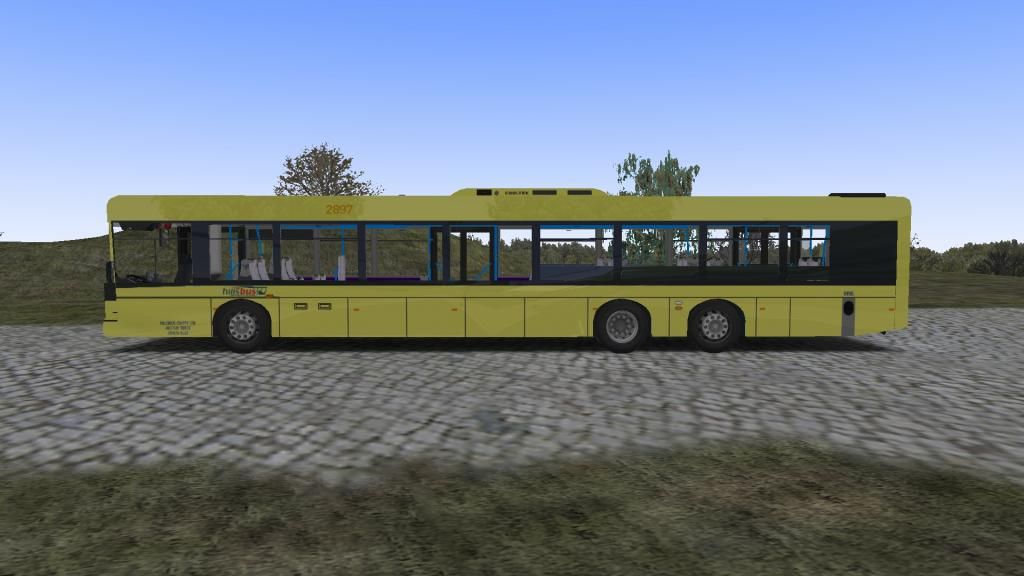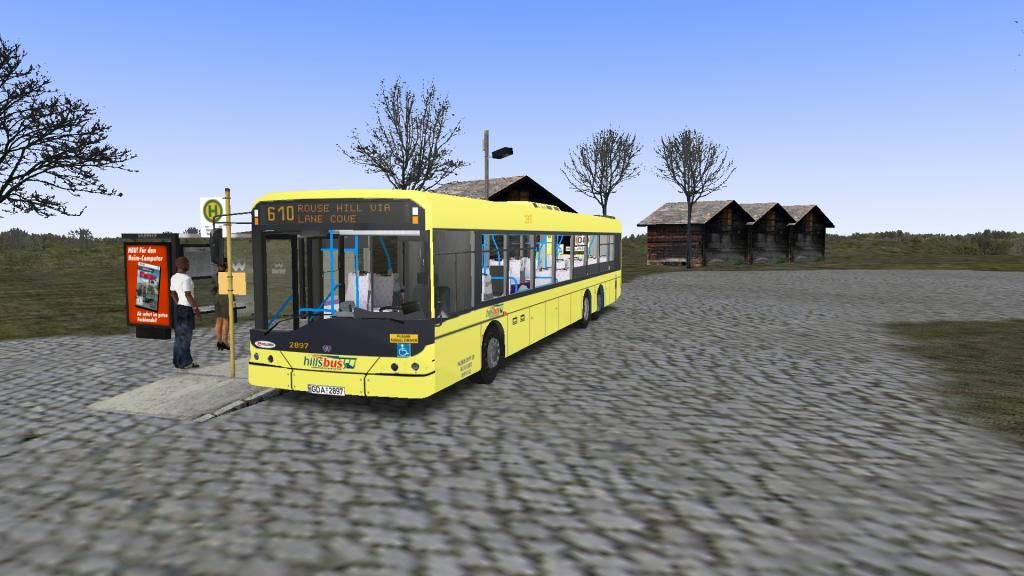 The file is available here:
http://aussiex.org/forum/index.php?/fil ... omsiomsi2/
If you have any other suggestions for repaints (preferably Hillsbus/ Westbus or Busways) please let me know. Also suggestions of other possible buses to use would be great. I am currently also working on the Man Lions City, but other buses that can be made to look similar to Aussie buses would be great. Thanks,
Hillsbus.