I had the pleasure of spending 4 days in Wellington last week to ride and photograph trolleybuses and was accompanied by a senior NSW gunzel for the last 3 days.
I found 2 axle trolleybus 303 laid up at Wellington Stn.
My attempt to ride a route 3 service to Lyall Bay during the day came to a sudden halt at Kilbirnie Depot, where 366 and 359 which was following as a 3 were pulled out of service and passengeres transfered to a waiting diesel bus. Ther can be seen here waiting to pull into the depot.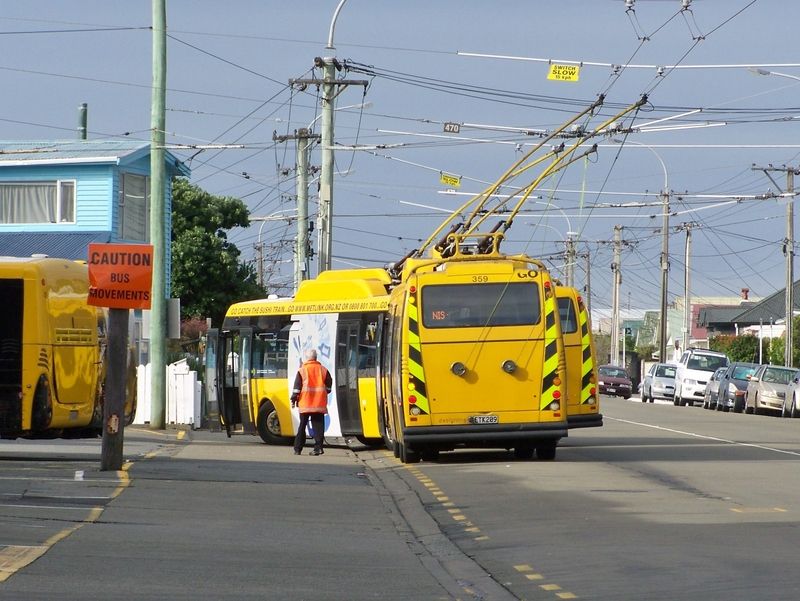 332 at Manners & Cuba Sts in the bus only mall. I strongly advise anyone going here to not under any circumstances go near the Arty Bees Books seen in the shot. Simply looking in the window will result in your bag being loaded with interesting books and your wallet and/or credit card drained.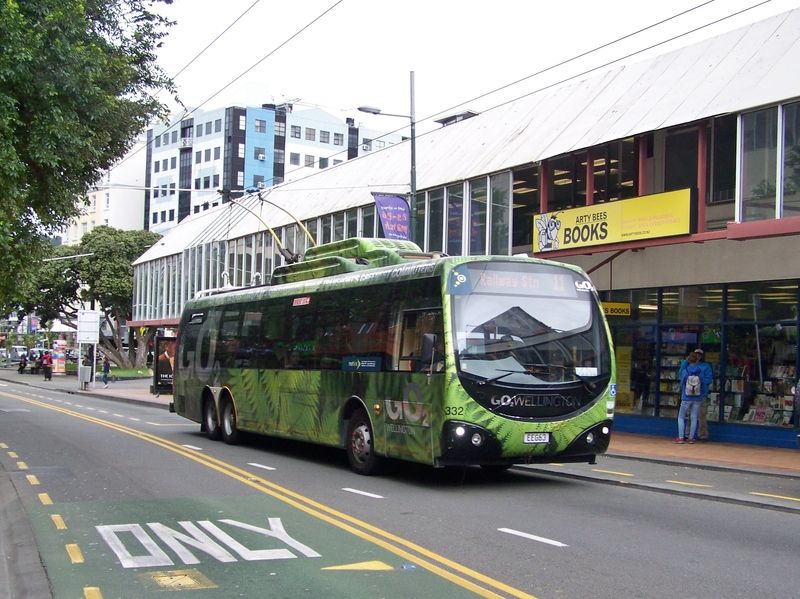 We were lucky to get two seperate rides in the first of the Designline rebuilds, 301, seen here at the Kingston Terminus.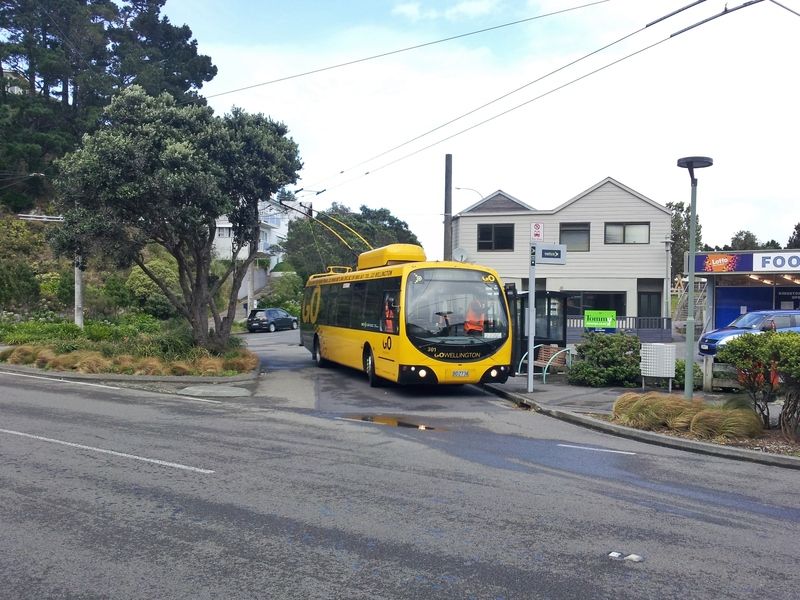 332 again is seen at the shops at Caladonia & Hobarts Sts, Miramar, where routes 2 & 10 seperate. Australia has lost most of the small clusters of shops like this one, where tea, coffee and pies baked onsite can provide sustenance to hungry gunzels.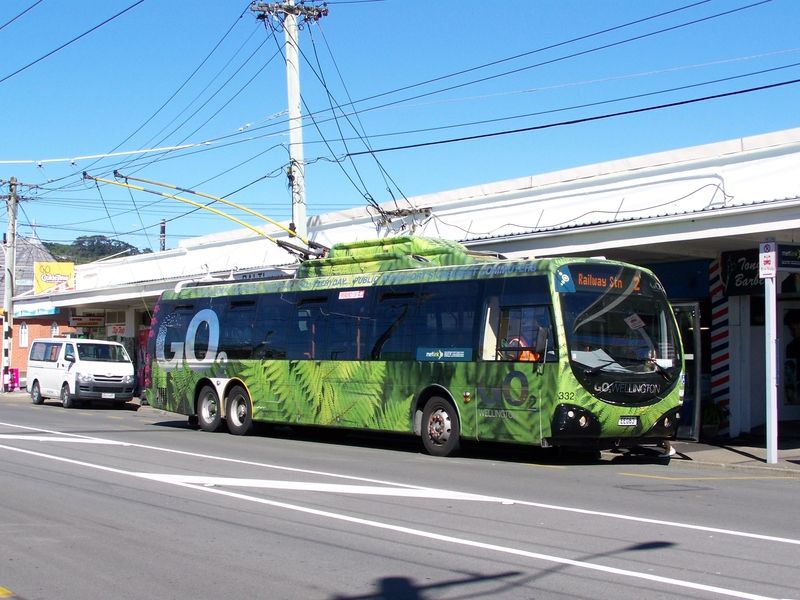 349 in Dundas St, Seatoun near the start of a trip to Wellington Stn. The hills in the background are in fact on the eastern side of the harbour mouth.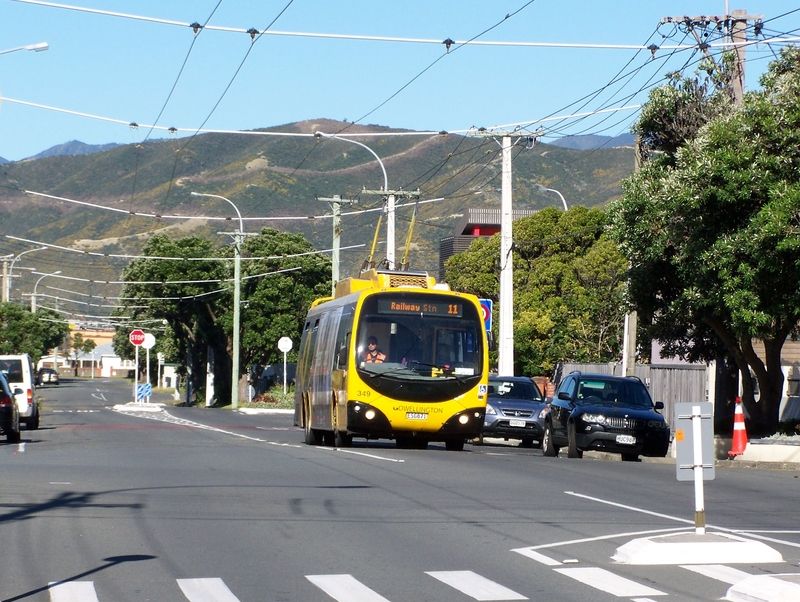 Calabar Rd runs parallel to the runway at Wellington Airport. 351 is heading to Miramar on route 2 whilst an Air New Zealand A320 takes off northbound. The teal tails we are used to seeing Air NZ wear are almost gone now, replaced by the new white & black livery.
371 has just turned from Caladonia St onto Calabar Rd as an Air New Zealand ATR72 lands.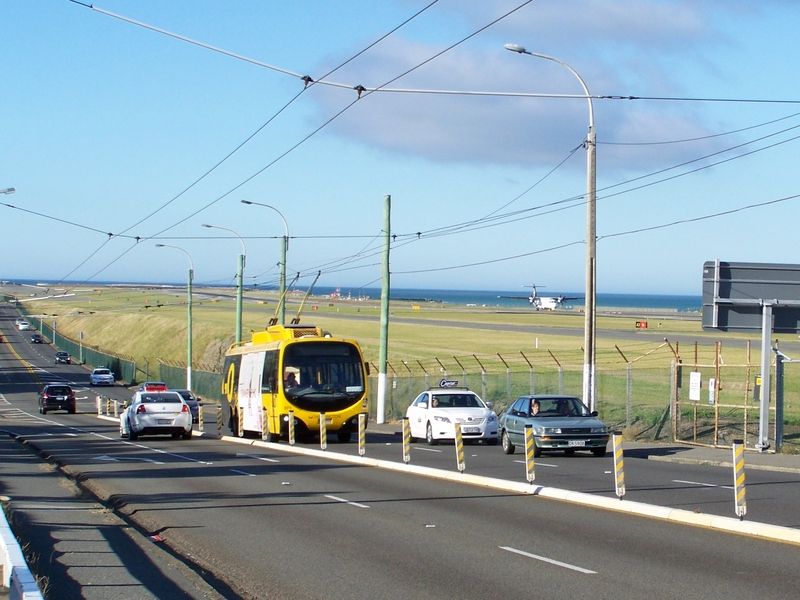 Finally, the old Wellington livery and logo on this one grabbed my attention from a distance. 134 is in Wakefield St, Wellington, laid up in a charter bus area. A serch of the fleetlists (here and the revised ones) shows it with Nimon and Sons Ltd - Hawkes Bay, I assume that it has changed hands. It wasn't till I got home and consulted a book that I realised that 134 was built as a Volvo B10M trolleybus with Ansaldo equipment for Auckland but sold before use to Wellington Council as Auckland were closing their trolleybus system. After about 8 years use they were sold off as being non-standard vehicles and converted to diesel.