Spent a week in Darwin (15/8 to 21/8), before heading down to Adelaide on The Ghan. Got Plenty of photos, so I have decided to show some here.
Part 1 is Coaches visiting the Northern Territory.
This Franklins Volvo (Tas reg. B29AJ) was seen parked at the Travelodge in Darwin.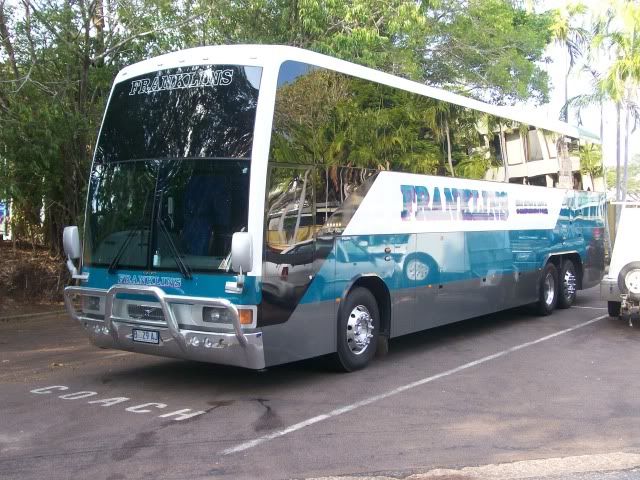 Ford's of Shepparton had 1864AO- a 1996 Mercedes Benz 0404-3/Austral Denning "Majestic" in Darwin all week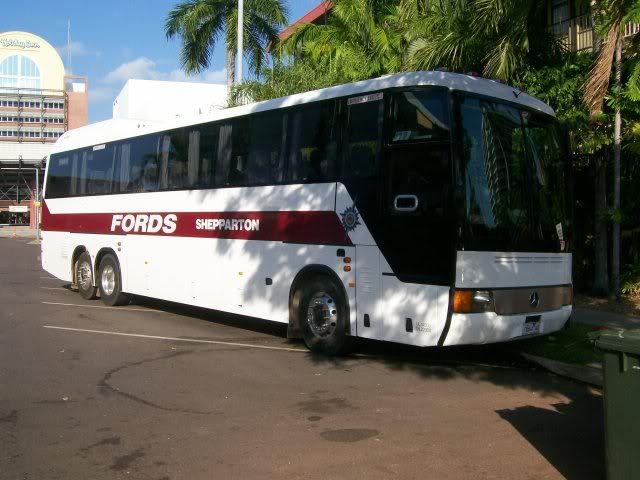 Polley's of Gympie had 029DUH- a 1997 MCA Cummins/MCA seen passing the Mindil Beach Markets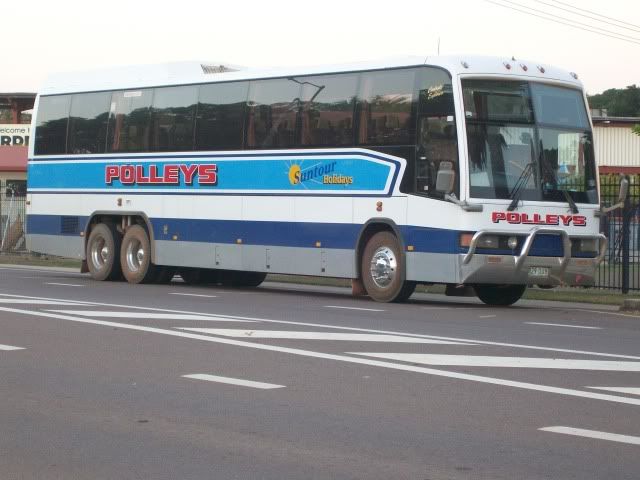 Pegasus of Riverstone NSW had 5929AO- a 1999 Scania K124EB/Coach Design, seen at The Esplanade in Darwin
Scenic Tours 62- Tas reg FM7715, a 2006 Mercedes Benz 0500RF/Coach Design seen at a motel on the Esplanade, Darwin.
This coach was then seen at Katherine during a stop over on The Ghan on Saturday!!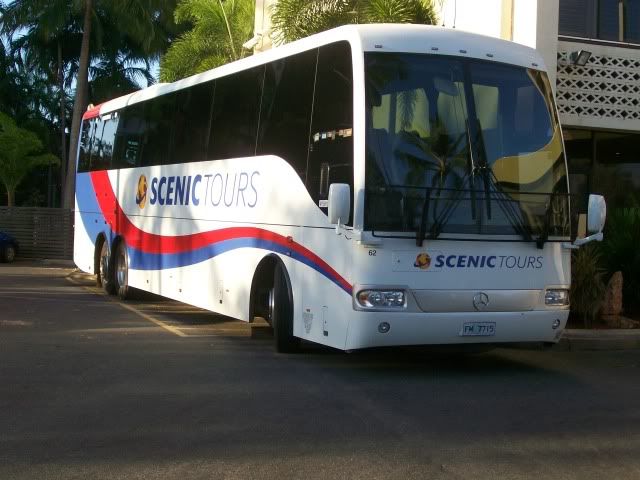 Scenic Tours 71- TV5025, a 2007 Mercedes Benz 0500RF/Coach Design, seen at Alice Springs on Sunday 22/8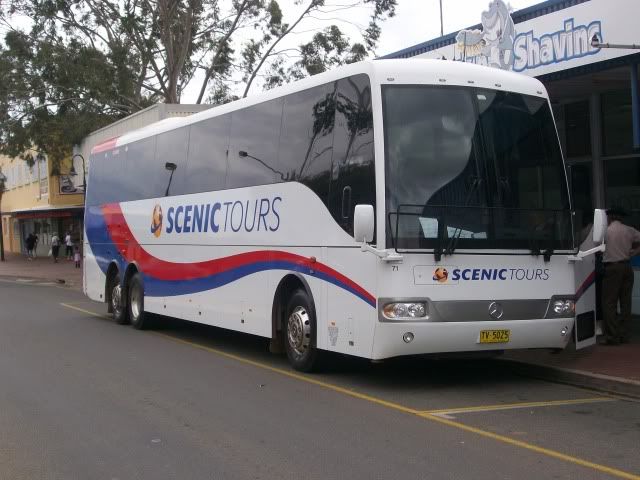 Dyson's 351- 4031AO, a 2006 Mercedes Benz 0500RF/Coach Design, seen on the Esplanade in Darwin.
Unsure if it will be a permenant transfer to Darwin.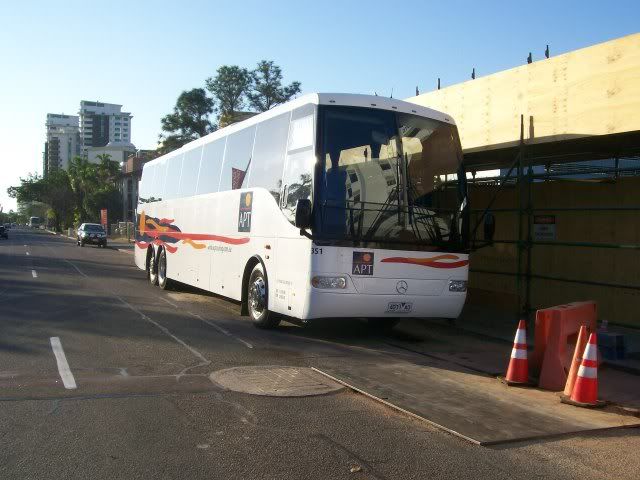 Greyhound 814- 353LTS, a 2007 Scania K114IB/Mills-Tui, seen at the Transit Centre, Darwin heading to Alice Springs.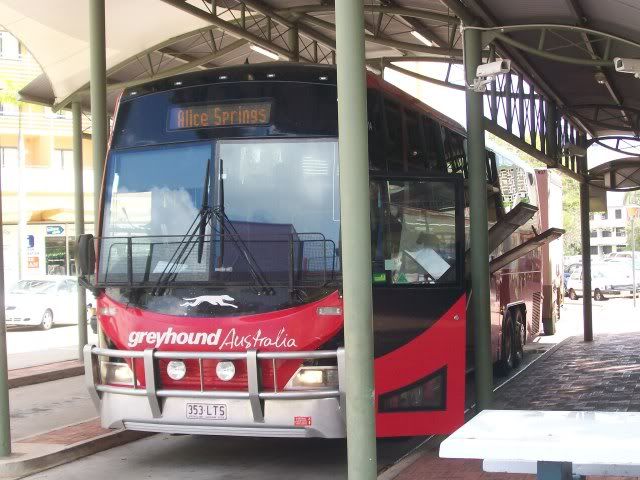 Stuart's of NSW had TV2799, a 2000 Autobus, seen in The Esplanade, Darwin.