People with good memories may recall a thread I posted in late 2008,
Lilydale in the rain
.
Here's two sequels to that thread showing some of the changes in the fleet & livery since then. The first set of photos were taken back on a wet afternoon in October last year & others yesterday morning.
Friday 28 October 2011: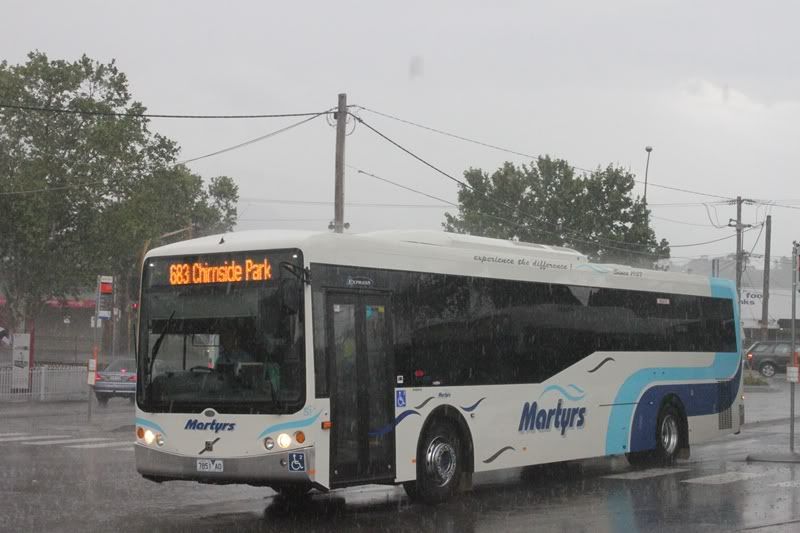 Martyrs #51 (Volvo B7RLE, Express)
Invicta #83 (Scania K230UB, Volgren)
After a brief pause in the rain, black clouds cross the line-up of different liveries, chassis & bodies that can typically be found at Lilydale, with
Invicta #838 (Scania K230UB, Volgren)
,
Martyrs #49 (Volvo B7RLE, Express)
&
McKenzies 7350AO (M.A.N. 18.310, King Long)
Invicta #376 (Iveco Metro C260, Volgren)
initially purchased for Portsea Passenger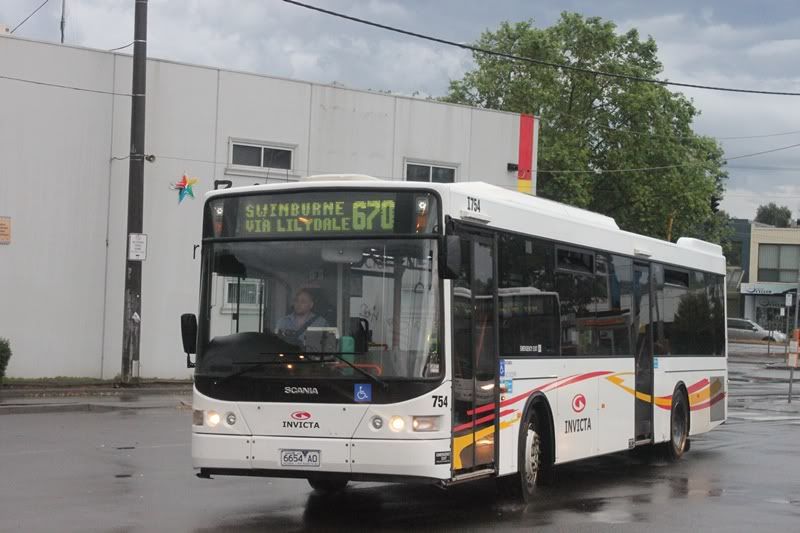 Invicta #754 (Scania K230UB, Volgren)