Today saw the start of the extended 281 service to Deakin Uni via Elgar Road. Previously the route terminated at Box Hill. Although Nationalbus Doncaster has ran a special 767 shortworking to Deakin Uni during the morning peak for several years, this is the first time they have ran regular services to Deakin Uni. This is also the first route to enter the actual university grounds.
I decided I'd catch the first trip, which was ran by
NationalBus #745 (Mercedes Benz O405NH, Custom0
. It was great to see a red & yellow livered bus made the trip!
At Templestowe Shops for the 7:31 departure.
At Doncaster Shoppingtown.
At Box Hill.
Upon arrival at Deakin Uni. As the students were on their Easter break, it was a ghost town.
Leaving on the return trip to Templestowe Shops.
The second trip was done by
Nationalbus #593 (M.A.N. 16.240, Designline)
Heading up Holland Avenue.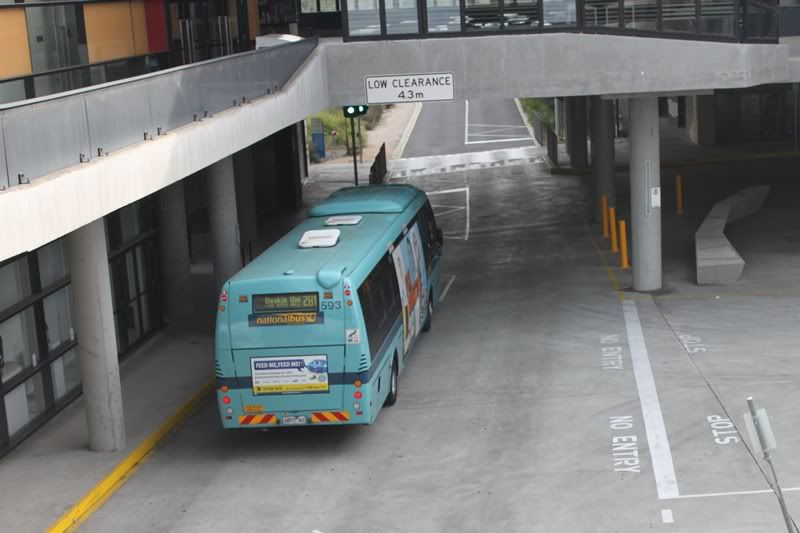 Arriving the terminus loop.
Waiting for departure time.
Pausing at Wattle Park, with
Yarra Trams A1.245
.
Later in the morning I saw #495 heading to Deakin Uni - I wonder if anyone was able to get a shot of an "Ultra" at Deakin Uni?
Kind Regards
Craig