Around thirty years ago, members of the BCSV provided bus rides on Australia Day with preserved vehicles. These shots were taken by Graeme Turnbull and feature vehicles running a shuttle service in the city, beginning at the Spencer Street bus station, which has changed a bit since then.
First, a 1935 Diamond T with Cheetham & Borwick body. It was new to Mr Watson for the Canterbury to East Kew route (later extended to Camberwell). The route was acquired by L Hone around 1940 and the bus sold out of service in 1950. It was acquired by Charles Craig in 1971 and was magnificiently restored. It is now at the National Motor Museum at Birdwood:
Next, a 1942 Dodge with Symons & Fowler body (Austerity type). This bus was new to the Army and then went to Croydon Bus Service after the war, then owned by Bill Wilson. It went, with the sale of the business, to Clem Usher in 1947. After being withdrawn from active service, the company decided to keep and preserve it. With the sale of Invicta to Grenda, the vehicle has stayed with John Usher: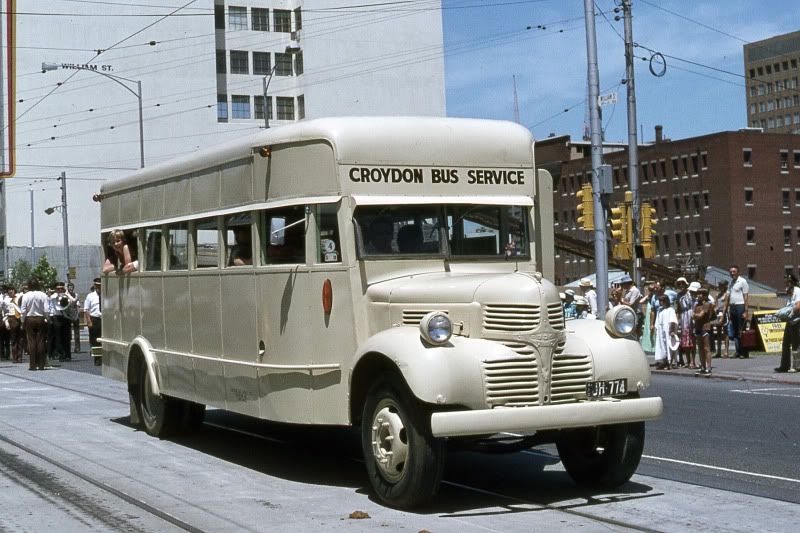 Third, the MMTB acquired 67 Leyland OPS1s in 1948/9, 27 with Preston Workshops bodywork and 40 bodied by Comeng, Sydney. Almost identical in body style, they could however, be easily distinguished from the rear with the Preston bodies having larger rear windows. This Preston example was new in 11/48 and lasted in service until the Nationals were acquired in 1975. Number 370 was acquired for preservation by (the late) Alan Jungwirth and is now in the Ken Peck Collection: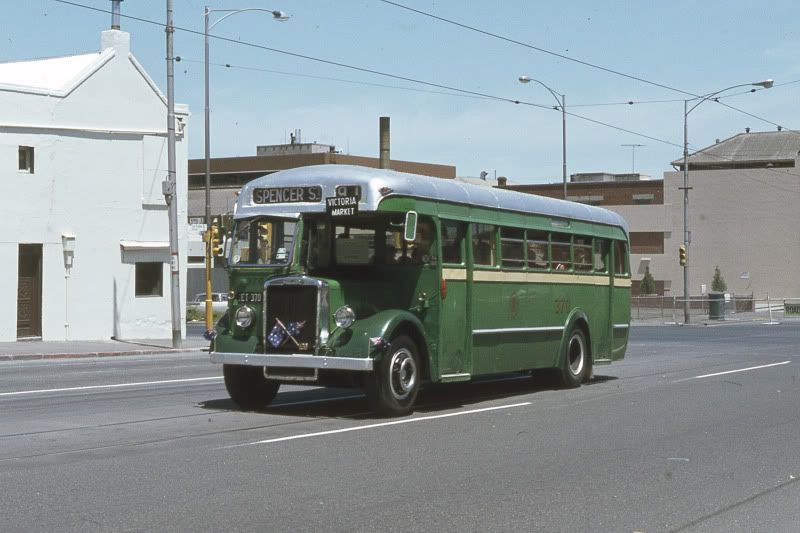 Finally, a White WC14R with Symons & Fowler body, was new in 1950 to Marks BS of Ballarat. Not long after, it was acquired by Hoy's Passenger Service of Wangaratta operating out of the Tangambalanga depot for its entire life. Stephen Oliver and (the late) Bill Barrett acquired it for perservation in May 1975 and subsequently, Stephen became the sole owner: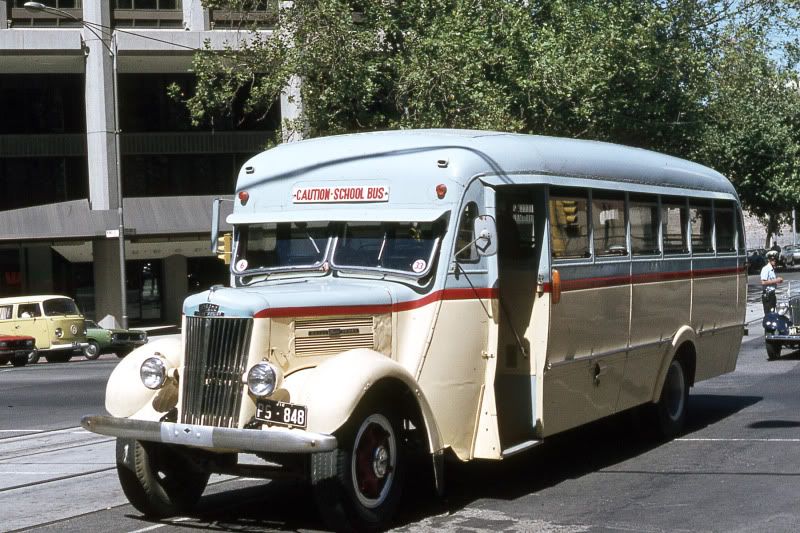 Alas, Australia Day 2010 had no such display.