Went down to Commercial Display Vehicals at Sandown today (22 November) on wet day.
Line ups.
Drivers Buslines.
Invicta Bus (Grenda).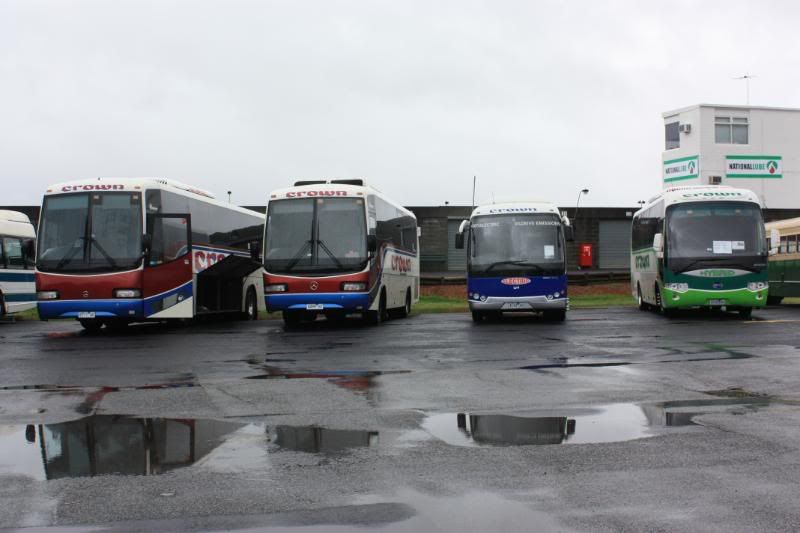 Crowns Bus.
Buses & Coaches.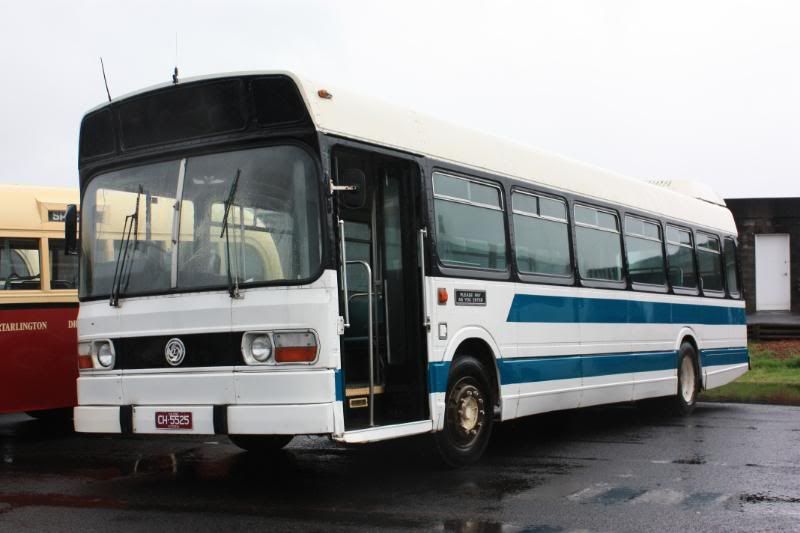 (CH 5525) Leyland National.
Denning Denair, Denning Body.
Old Frankston Passengers Service #7 (Peninsula Bus #307) Leyland Tiger, Ansair.
Invictabus #757 Scania K93CRB, PMCSA.
New to Invictabus #830 (7505 AO) Scania K230UB, Volgren "CR228L".
Driver's Buslines #88 (SA Rego SB 15 CT) Denning Manufacturing Low Floor - Cat, Denning Manufacturing.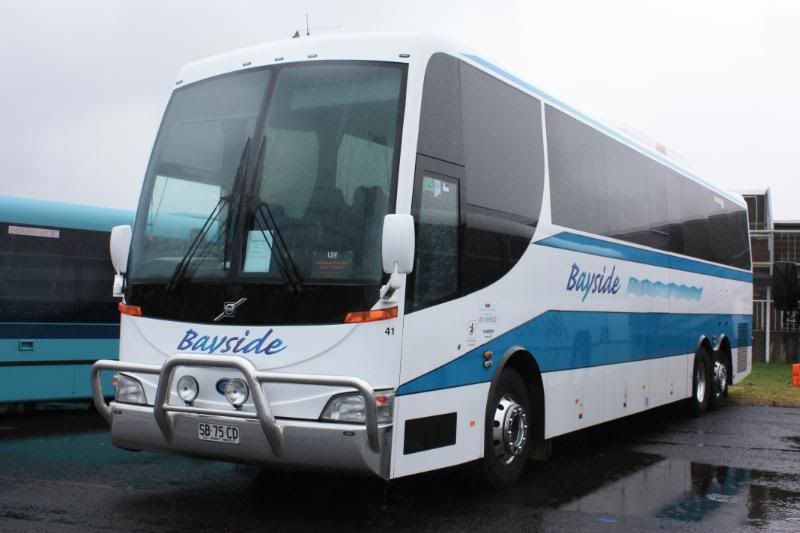 Bayside (Nuline) #41 (SA Rego SB 75 CD) Volvo B12B (13.5m), Coach Concepts (Ex Cullens Bus Lines, Wangaratta).
Thanks
Cheers
Bradley.