Found this MAN Midi HOCL 11.220 Ansair Orana running around in Newcastle today that belongs to Damiens party entertainment, of course now on private plates CO74JU
Accreditation on the side below the drivers window says it comes from Greta Main.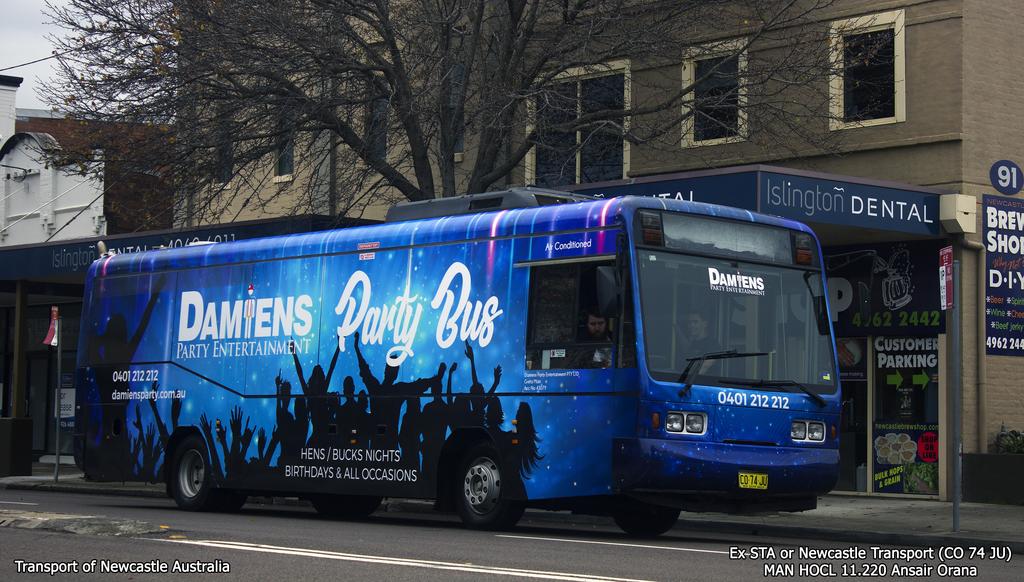 I tried to look up the plate but couldn't find anything on it on the service NSW plate checker. Would anyone know if this is either an EX STA Sydney bus (that was withdrawn years ago in Sydney) or an EX Newcastle Transport bus? I recall someone saying back in March some of the NT MAN Midi's were due to go and I wonder if this one up above was one of the first lot to go.