On a random night myself and another enthusiast decided to find some trains overnight. Somehow this led to us making an unplanned trip to Newcastle.
44206 and 48132 sit at Camellia with a train from Seatons in Sandown to Port Botany.
NR103 is at the head of 5NY3 from Newcastle to Whyalla in South Australia. This locomotive was painted into an experimental Pacific National livery which was derived from the Freightcorp/Freightrail colour scheme and is the only member of its class to be painted like this.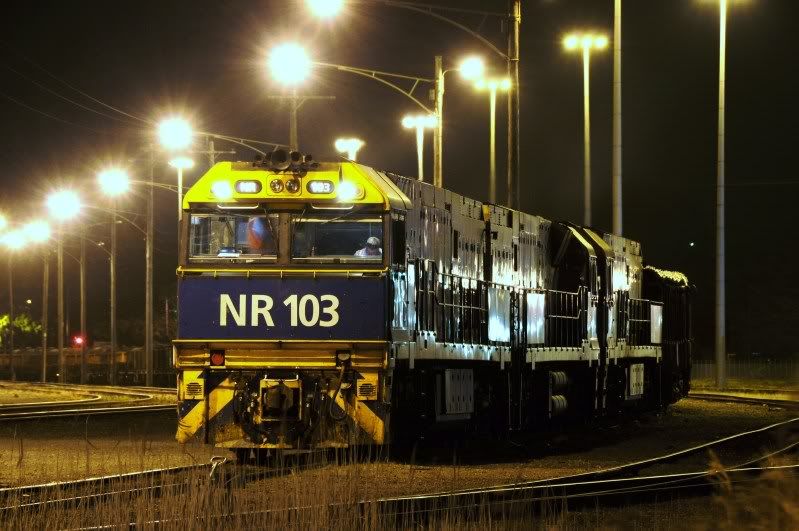 With 8251 leading a coal train passing NR103.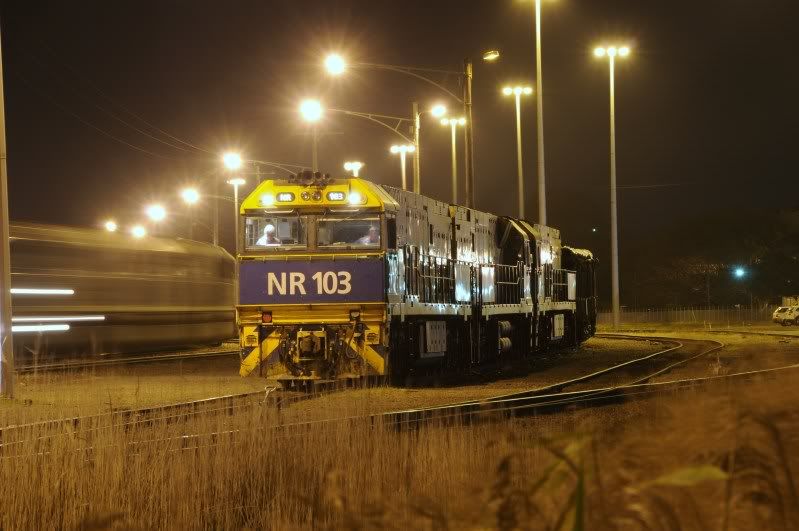 8251 passes the coal loader.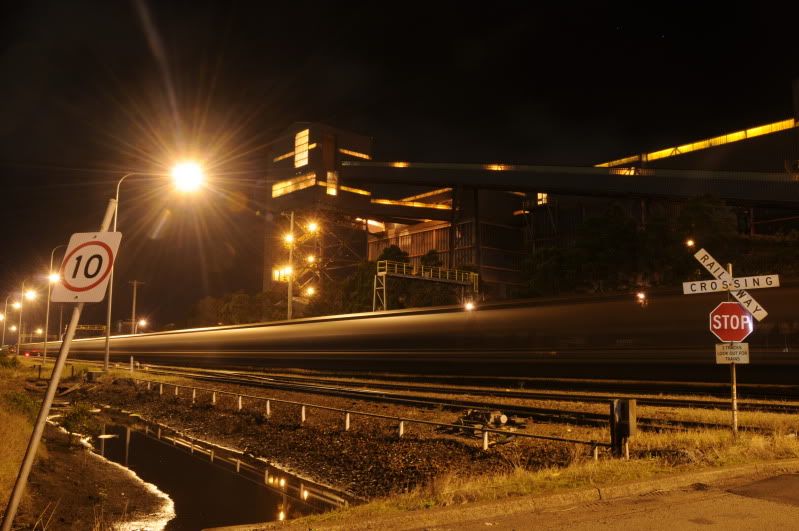 8144 shunting in Morandoo.
BHP Shunter sitting in Morandoo.
8025 is a recent repaint, and is stabled in Morandoo.
8227 at the head of an empty coal train (the red Waratah rake of rusty hoppers) at the back of Morandoo
9210 at the head of a stabled coal train. This train left not long after.