Upcoming BCSV events:
Upcoming tours:
Planning is underway for various tours and events for 2019 and will be announced in due course.
2019 Social Meetings: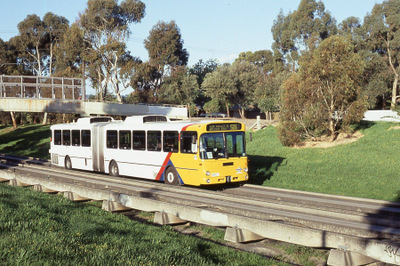 March Social Meeting - Buses in Adelaide, Hobart & Launceston
Sunday 17 March 2019
Join us at 3pm on Sunday 17 March 2019 for our March social meeting as Paul Kennelly & Geoff Foster look back at government buses in Adelaide, Hobart & Launceston from 1920 to today.
Our bi-monthly Sunday meetings are held at Hawthorn Tram Depot / Melbourne Tram Museum, 8 Wallen Rd, near the corner of Power St.
Alight Tram Routes 70 & 75 at Riversdale Junction. Alternatively, Hawthorn Station on the Belgrave/Lilydale line is a short 10 min walk away.
Each meeting concludes with a short afternoon tea and chatter on the latest industry gossip.
Both members and guests are welcome, free admission.
Facebook event page -
https://www.facebook.com/events/376860006229230/
Facebook page:
Have you liked the Facebook page at
https://www.facebook.com/buscoachvic
yet?
The page is not limited to just members, anyone interested in buses in Victoria is welcome to 'like' us. It is a key platform for distributing news & information about the society's activities, upcoming meetings and tour information.
Our Facebook page supplements regular updates this thread, along with our regular member emails & the usual 'BCSV Timetable' included with Australian Bus Panorama mail-outs.
BCSV website:
And don't forget to visit the official BCSV website -
http://www.bcsv.org.au
- which not only features an event calendar but also our growing virtual museum, alongside plenty of details about the Bus & Coach Society of Victoria.
BCSV membership:
Membership benefits and how to join are available on our website -
http://bcsv.org.au/membership/
We are offering a discounted membership rate for the 2018-2019 financial year to celebrate our 50th anniversary. Annual adult membership is currently just $50 (usually $55) with a concession rate of $40 for pensioners and students under 25.