Following on from my shots in LA, here are a couple from Salt Lake City, which was one of the most beautiful and well kept cities I visited whilst over in the US.
To start us off;
A UTA (Utah Transit Authority) TRAX Light Rail vehicle seen departing the 150 S @ 400 W stop heading into Downtown SLC.
UTA bus, 10028 is I think a Van Hool bus in AOA telling us 'it's ok to throw rocks at girls'.....hmm, ok then!
12014, another UTA bus showing off the rather vibrant UTA livery.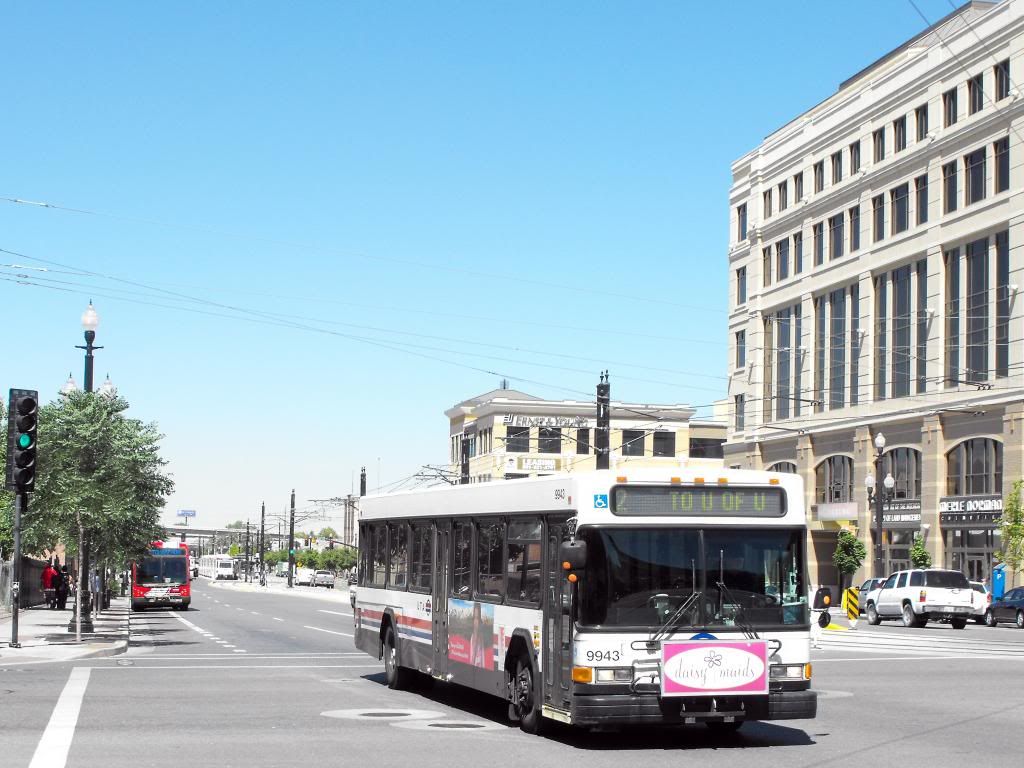 9943 is an older model of UTA bus wearing an older livery with a newer UTA bus and a UTA TRAX vehicle in the background.
That concludes my photos from SLC, unfortunately I only stayed one night there, however, next time, I'll be sure to stay much longer. Now, over to NY;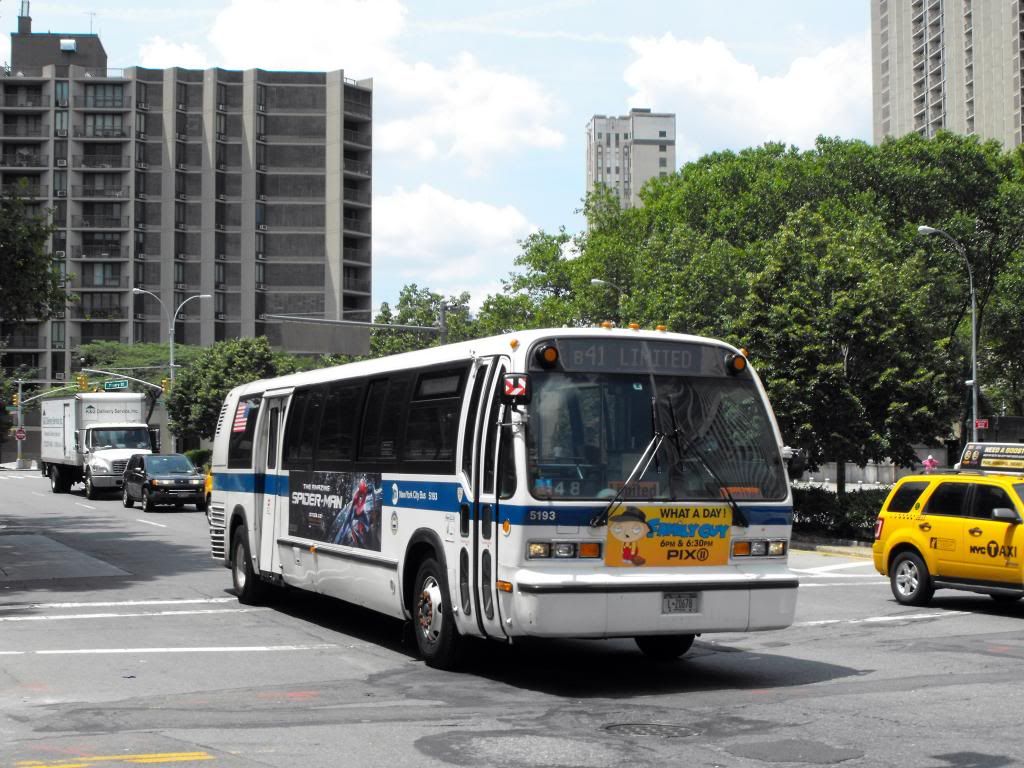 An iconic bus model with an iconic livery, 5193, a Novabus RTS is seen here in Downtown Brooklyn. Unfortunately, this was the only reasonable spot I found for bus photos that wasn't overshadowed by skyscrapers, with a decent frequency. The make up of the NY bus network is interesting, particularly in Manhattan, with the buses typically operating crosstown routes, whilst the subway services operating uptown/downtown services. Hence why I went to Brooklyn in search of a decent corridor frequency. This spot was just around the corner from a downtown Brooklyn transit hub.
A new Orion VII Next Generation hybrid bus, 4136 is seen here. I was gobsmacked by the sheer number of hybrid buses in America. For a country which used to pride themselves on 'the bigger, the better' mentality, particularly with engines, this new direction was definitely surprising. Australia, take note!
9572 is another Novabus RTS. I have a particular soft spot for these buses, and I feel lucky to have captured a few of these on film before their nearing demise.
6829 is a DaimlerChrysler Orion VII hybrid bus, with a CNG New Flyer C40LY seen pulling in to a stop in the background. The CNG bus was built this year, and totally surprised me, that a design which looks as though it dates back to the 1980's is still being constructed in 2012.
That concludes my photos in NY, and a few from Chicago;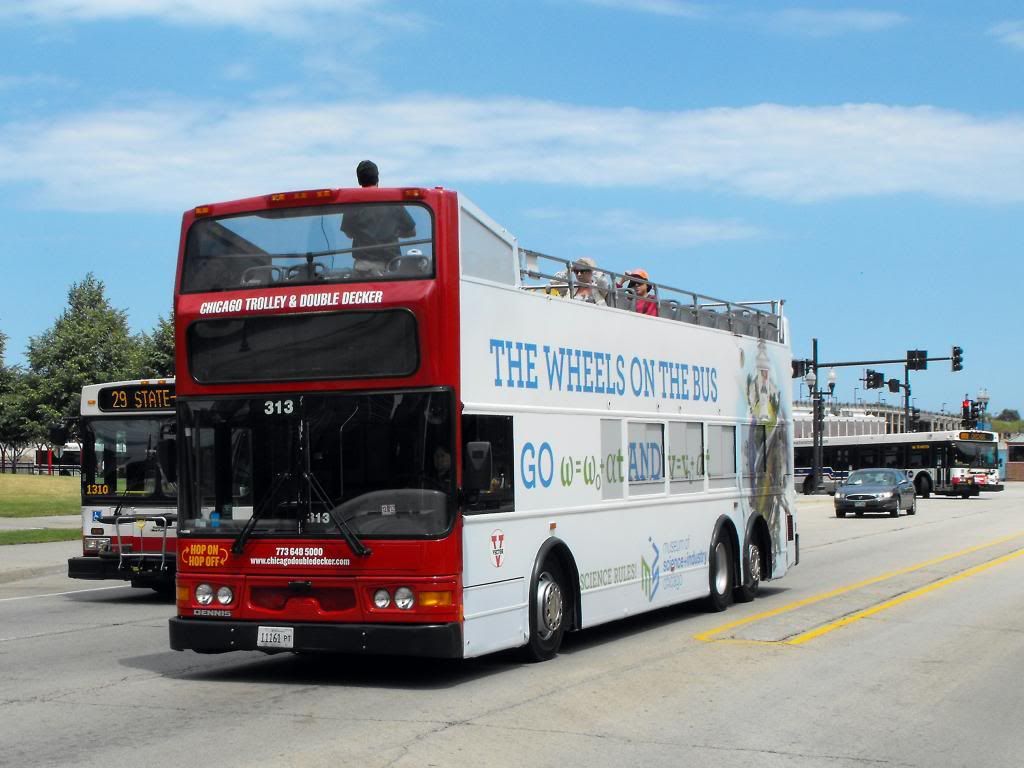 A Dennis decker in AOA is seen departing Navy Pier on the shores of Lake Michigan with two CTA buses in the background.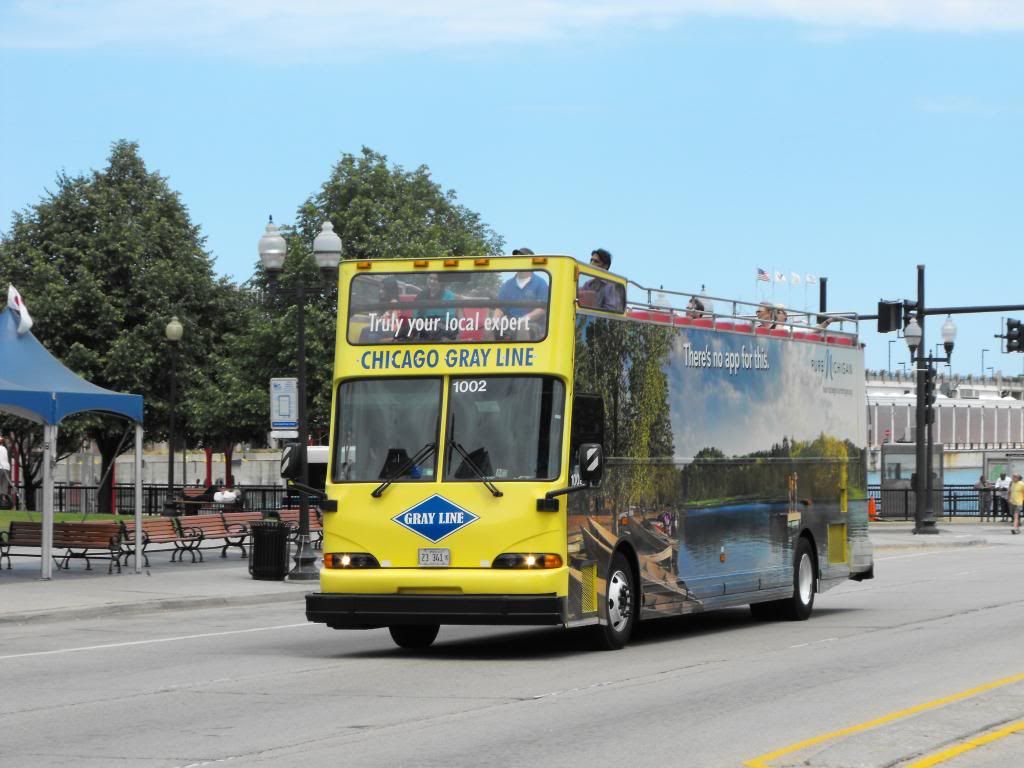 An American built? decker operating for Gray Line is seen in the same spot in AOA for the state of Michigan.
My next and final installment will focus on buses from Chicago, thanks for viewing!