I travelled over to the States approx 4 months ago, and haven't downloaded the images off my camera until recently.
Here are a couple of snaps I took whilst over there, although, I didn't take as many photos as I would have like to, purely because of the different level of security (and paranoia) they have over there.
I'll begin with 10 images from L.A. Please forgive my lack of captioning, especially with vehicle ID, it's all the same to me over there!
Firstly;
7102 is a NABI 40-LFW, powered by CNG operating for the LACMTA. It is seen here wearing the Metro Rapid livery operating a 770 on Grand Av.
In the same spot, we see another CNG NABI 40-LFW, 7770, this time, in the Metro Local livery. Note the spanish ad on the bus!
8376 is a CNG NABI Metro 45C operating Silver Line services wearing the Silver Line livery, matching rather well with the Walt Disney Concert Hall as a backdrop.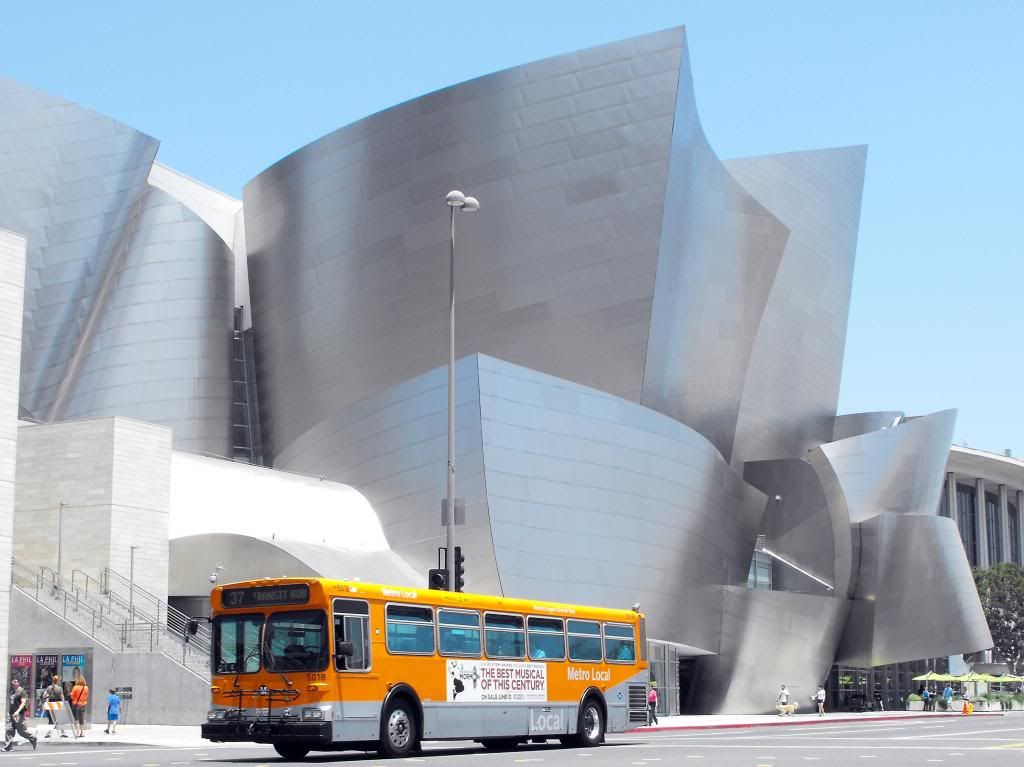 In the same spot, we wee a high floor, a CNG New Flyer Industries C40HF operating a Local service.
In the same spot again, 3123, a CNG NABI 31-LFW passes by, followed by 7771, a CNG NABI 40-LFW, both advertising the introduction of new schedules on their destinations, which then scrolled to display the standard destination. Clever utilization!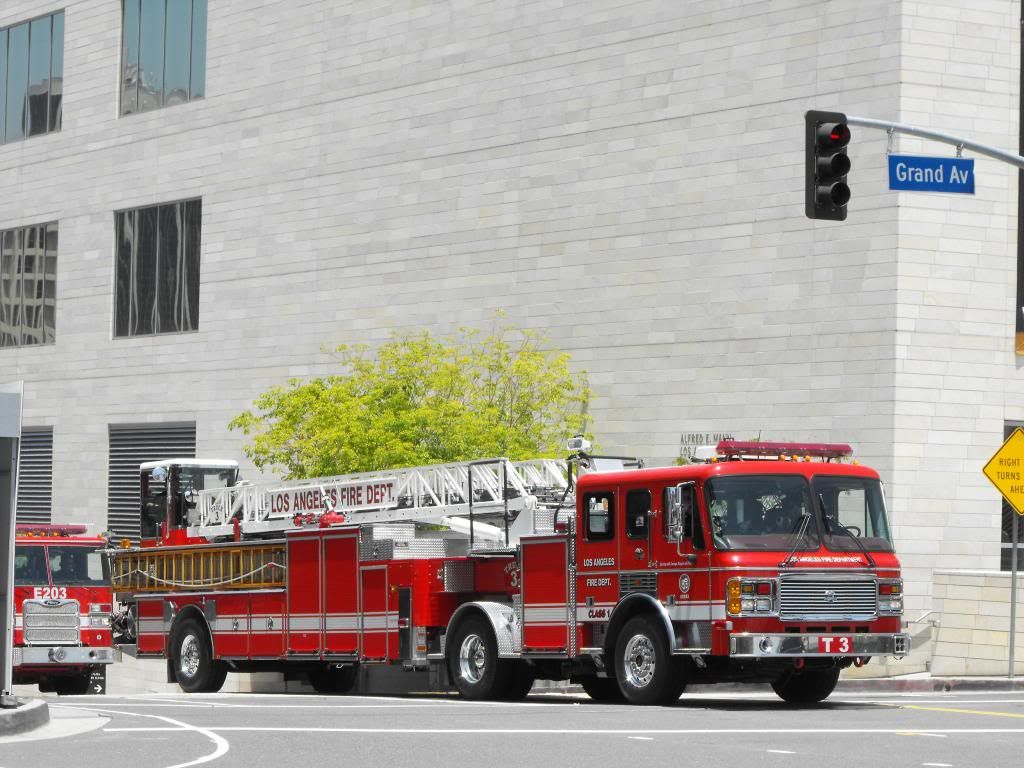 An LAFD truck. Quite a spectacle.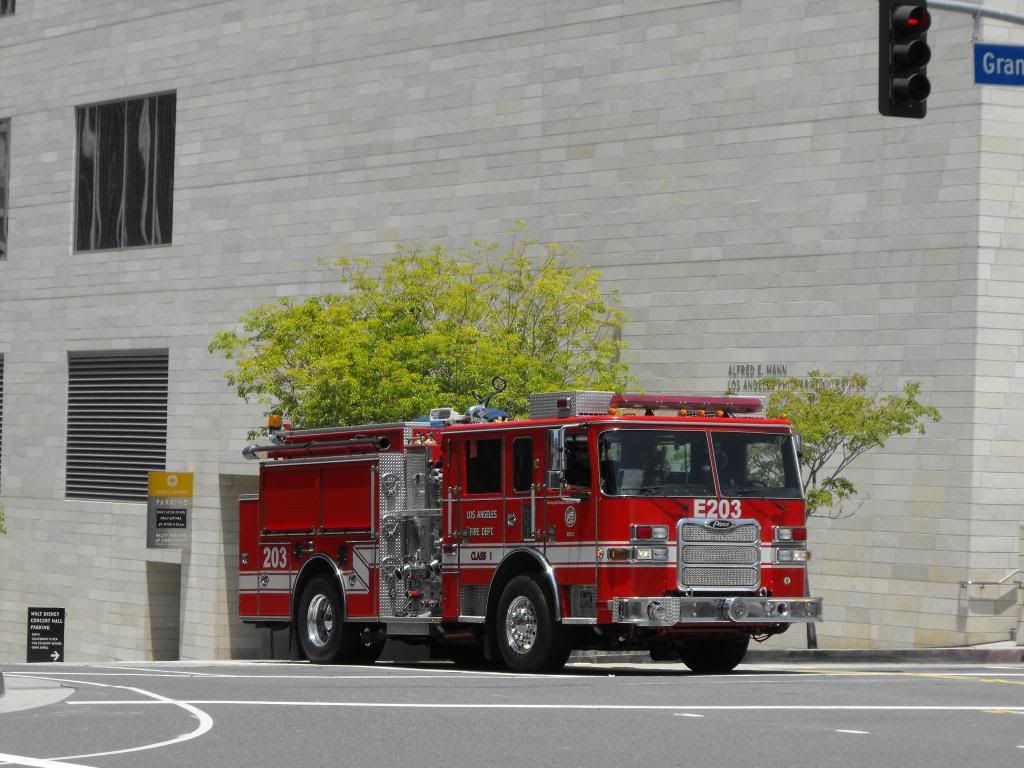 Another LAFD right behind.
7753, a NABI CNG 40-LFW seen on W 1st St.
7485, another CNG NABI 40-LFW, this time seen on S Hill St.
Lastly,
8466, a NABI Metro 45 in the Metro Local livery is seen here, also on S Hill St. This style of body is quite attractive in the flesh, it's the first bus I've seen with a skinny waist and hips, haha.
I hope you've enjoyed these images from the USA, I will post more from other cities at a later date.
Thanks for viewing!