I recently had the exciting opportunity to drive one of Forest's "Mk IV" PMC bodied Mercedes-Benz 0305's. It was m/o 850 and I had it all day, greatly enjoying the charters I drove. It was reasonably quick off the mark although died a little on hills. Above all it had a silky smooth gearbox, something I miss in the Mk IV Mercs at STA Willoughby.
Here are some photos of m/o 850 and a few other Forest buses. I must say that you still can't beat Forest for vehicle presentation standards. Nearly everything is immaculate.
m/o 850 at Olympic Park
All four of Forest's Mk IV mercs lined up together for a charter at Pymble Ladies College. These full length MK IV's with their 8 offside windows always look absurdly long to me when viewed from the side. Here a total of 32 windows are visible on the 4 offsides, with a total of 128 opening segments.
Inside m/o 850
A little too much woodgrain for me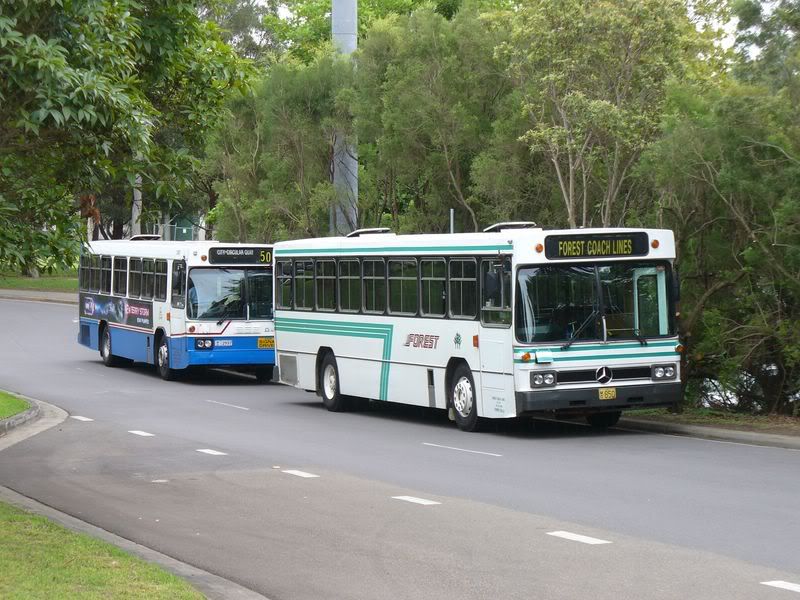 Here m/o 850 poses with a real STA MK IV 2997. It would have been nice to photograph them side-by-side but you can't have everything I guess.
Forest's new AOA for route 197 on a Mercedes 0500LE
m/o 9155 (ex STA 2550) now with the Parker family. Was on loan to Forest for a while, not sure whether it will return.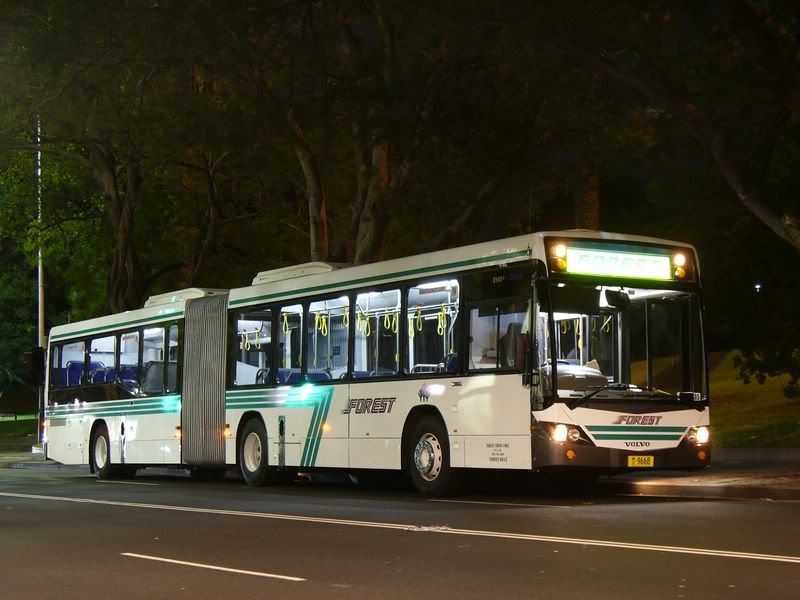 New Forest Volvo B12BLEA Euro V m/o 9668. This bus drove quite well and had a bit more power than its Euro 3 friends.