Bridgland's Passenger Transport Service seemed to operate two types of vehicle, route type buses and tourist type vehicles. They seemed to purchase one or two of each type at around the same time. Also, the name on the buses changed over time. The route buses were unsigned while their tourist type buses were signed Bridgland's Tours. The livery for both was cream with a red band lined with white. Later, Bridgland's Golden Tours arrived, corresponding with a change in livery. All of these vehicles were part of the acquisition by the STA on 24th February 1974 and all have Freighter bodies:
First, an Albion Aberdonian (number3), one of a pair new in 1958: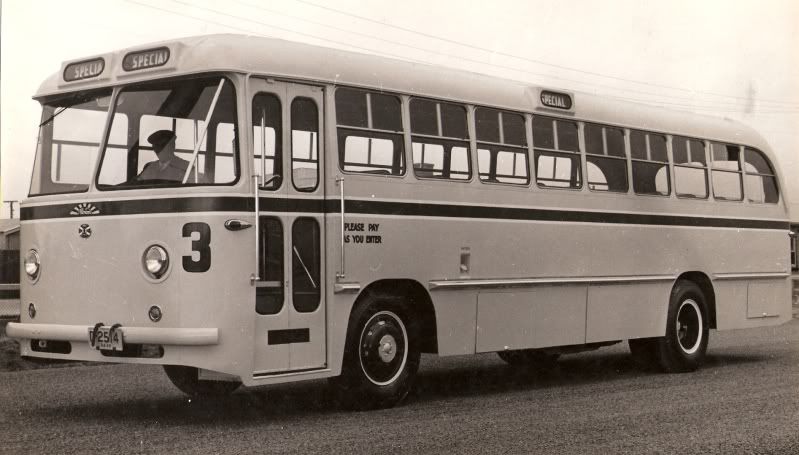 Next, a Commer CMV (number 12) with TS3 engine (replaced by a Perkins 6.354), also one of a pair new in 1960: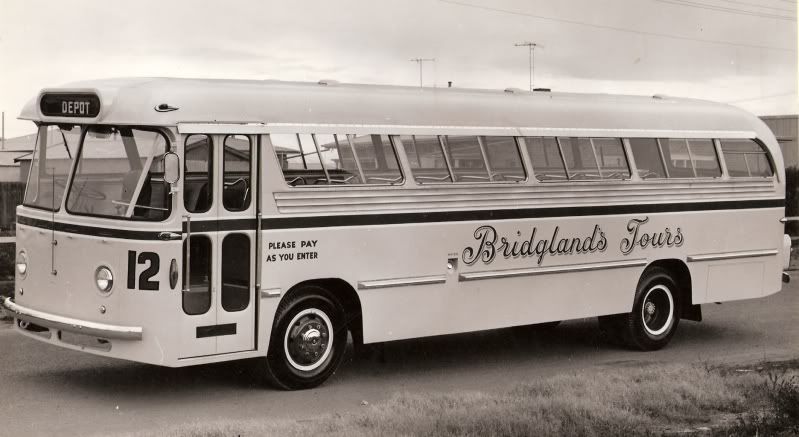 Here is its pair (number 14) in the revised livery: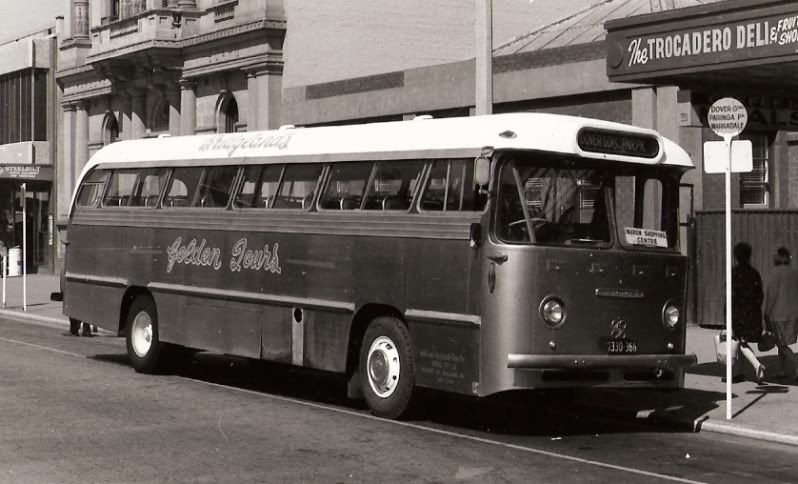 and then as renumbered with the STA:
Bridgland moved to the Hino chassis in 1969. Here is number 15 on the BG13 chassis: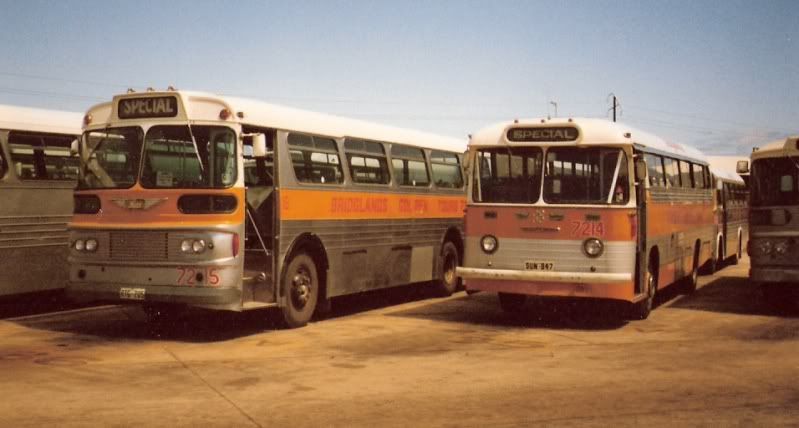 Also new in 1969 was number 11, another BG13: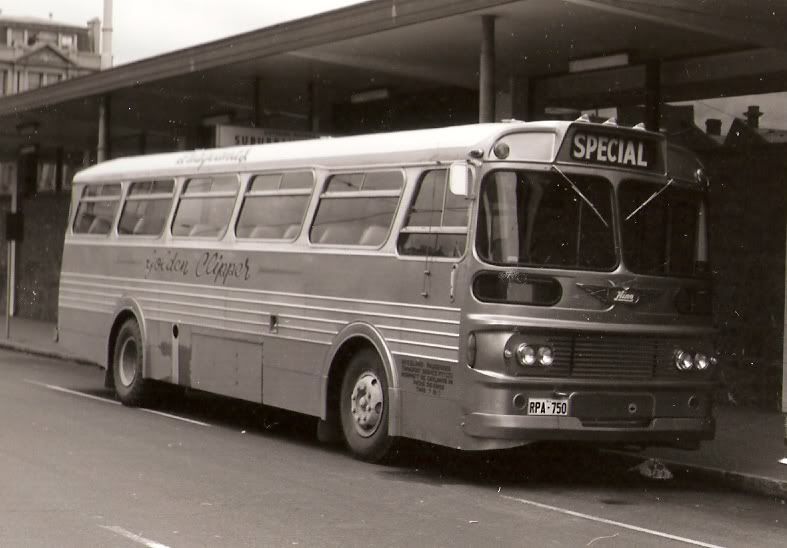 The last new bus purchased by Bridgland was number 7, a Hino BT51 in 1973:
Perhaps the most famous bus at Bridgland's (for enthusiasts anyway) was their number 5, new in 1953 with a Lawton body to the Adelaide MTT as their number 166. It is a Daimler Freeline with a Gardner 6HLW underfloor engine and was used by the MTT as a trial bus. Of course, the MTT eventually opted for the Leyland and AEC chassis for their tram replacement fleet. Number 166 was sold to Bridgland early on (date?). Here are two photos of it:
First, as delivered to the MTT: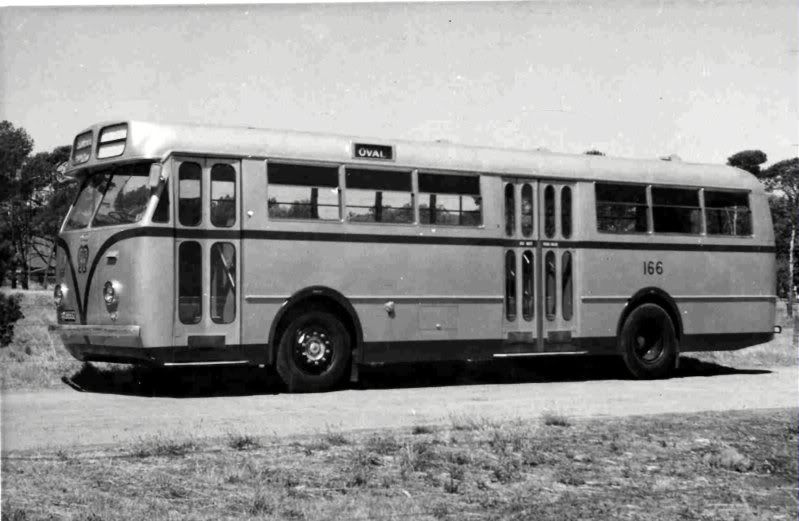 Second, after sale to Bridgland's. It operated with two doors for a number of years and the centre door was removed (date?). It is seen here painted in the new livery: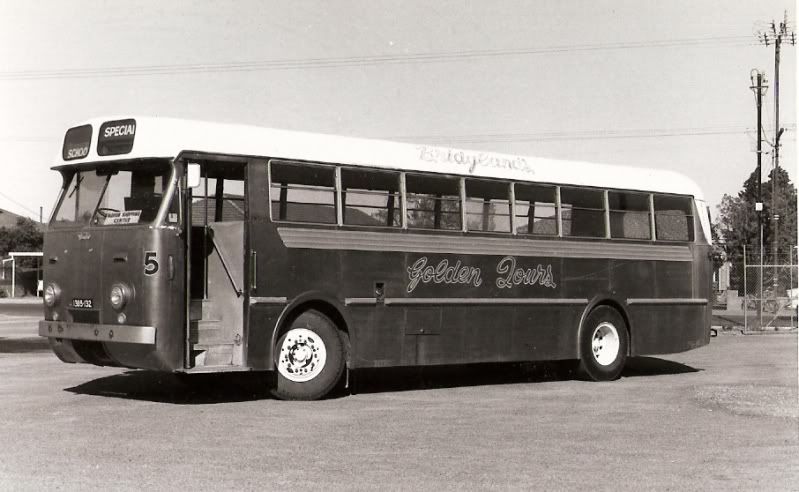 All photographs come from the John Masterton Collection except pic 8 which comes from the State Records Office of SA and is used with permission. Pics 1 and 2 are official Freighter photos, pics 3, 6 & 9 by BruceTilley and the remainder were taken by John Masterton.