In response to a request on the Adelaide/SA Board from a grandson of Ron Choat, here are some pics of vehicles from the 50s, 60s and 70s. A number of these pics were taken in 1977 after acquistion by the STA in Feb 1974 (the large STA number may be seen eg 7511) but were largely still in the Choat colours. The pictures come from the John Masterton Collection.
The only vehicle in this collection that did not survive to the STA takeover was this Diamond T with Kent Town Motor Body Works (Bonds) body: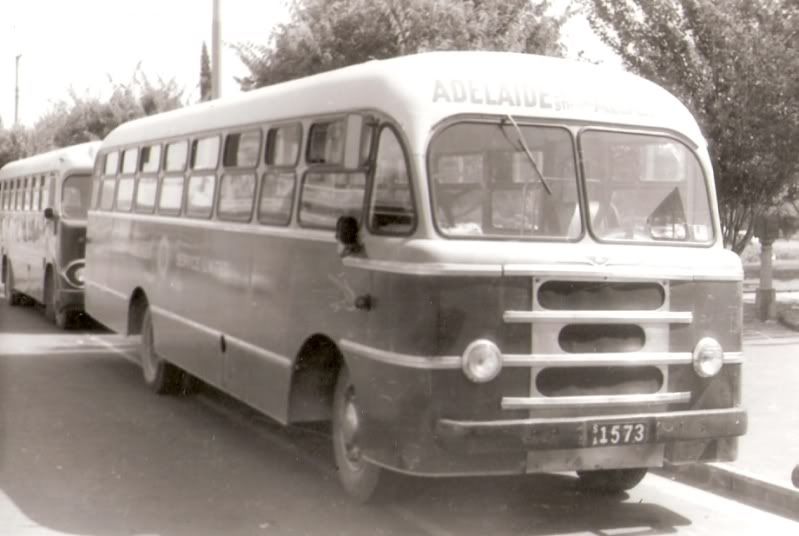 Choat's purchased numerous Comeng (later renamed CVI) bodied vehicles between 1959 and 1968 all on the Bedford petrol chassis. The first came in 1959, on an Bedford SB3 chassis, followed by five more to updated designs until 1966: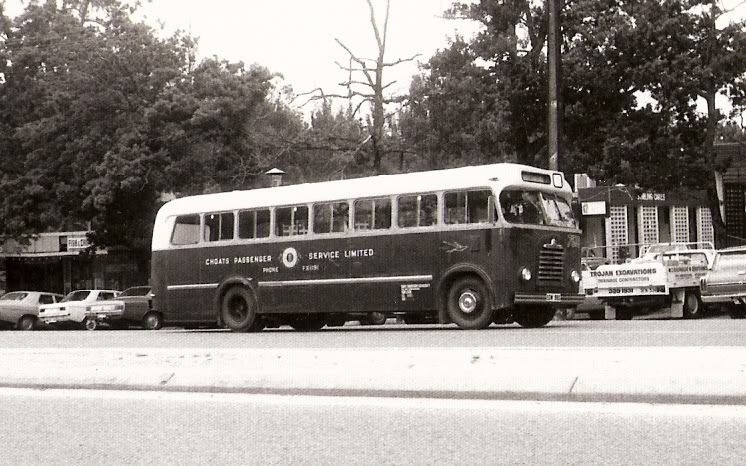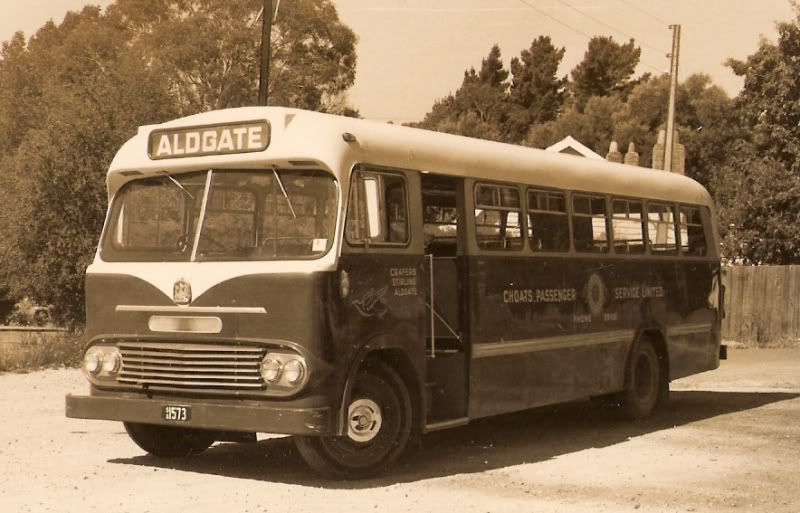 There was a lone Freighter bodied Bedford SB3 in 1966:
Then, Choat moved to the Bedford VAM3 chassis and returned to Comeng or CVI (ComEng Vehicle Industries) as Comeng was renamed in 1965.
They were unusual at the time for having the older style rectangular windows as opposed to the more contemporary slanted style: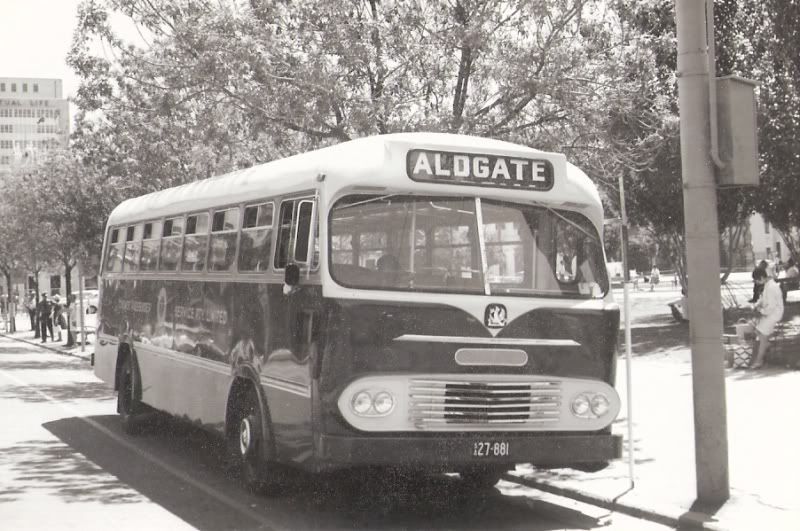 The last new vehicle purchased was bodied by Freighter in 1972, again on a Bedford chassis, but this time a VAM70 chassis, making it the only diesel in the fleet: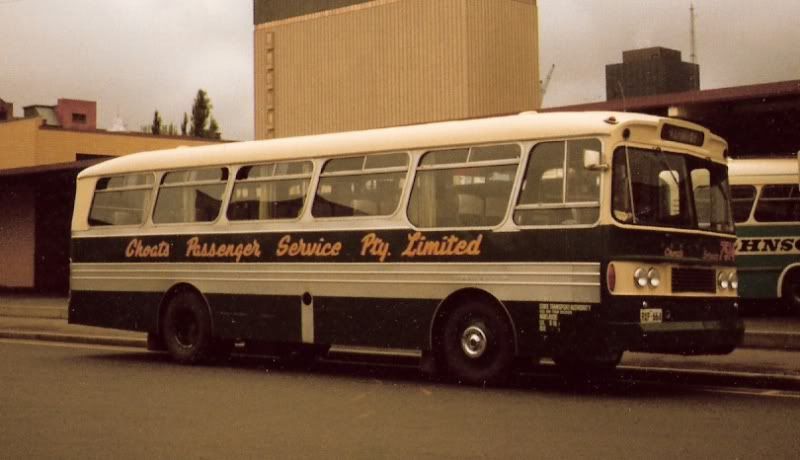 Finally, a couple of depot shots at Stirling (?) after STA acquistion: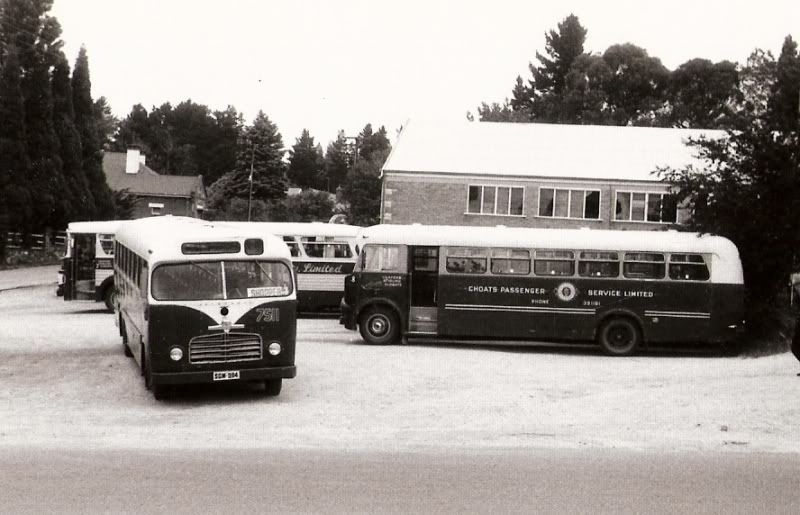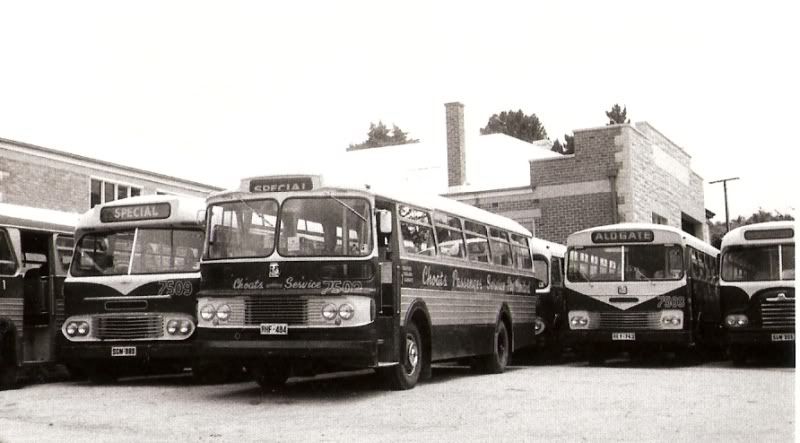 Photos 1, 6 & 7 were taken by Bruce Tilley, photo 4 by Geoff Mann and the rest by John Masterton.