At Yarraville Railway Station, there is a bus terminal on the western side of the station which accommodates three services. While it is not new, I have often wondered just when it was constructed. With the help of Frances at the Footscray Historical Society in providing a photo from the 1948/49 city engineer's report which was captioned
A Modern Bus Terminal
, I am closer to the answer. In this series of pictures, you can see what it looked like 60 years ago (probably soon after it was constructed) and what it looks like today, both as a structure and as a working terminal.
60 years ago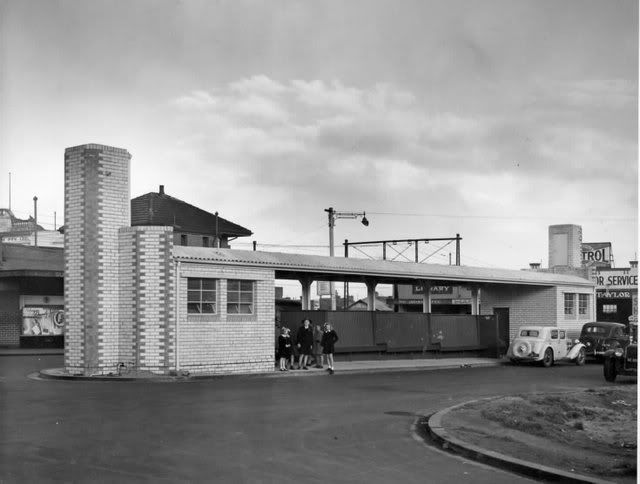 Today in B&W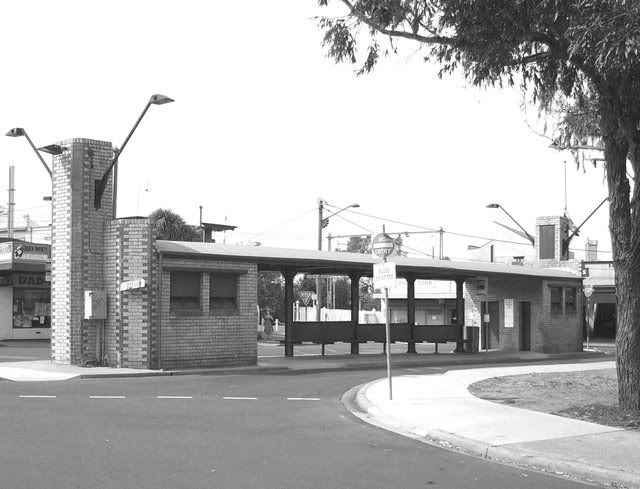 Today in
colour
And whilst the services that arrive at the terminal have not changed too much over the years, the operators have. Here is a 1969 shot by Graeme Turnbull which shows Hi-Way Busways operating the Footscray-South Kingsville route 105A , renumbered route 429 in 1971 and subsequently replaced by route 432 (date?). The vehicle is a Piper bodied Bedford VAS which was new 11/64 and reg JCV 475. Behind it, is McConnell's Bus Lines Cheetham & Borwick Bedford SB3 new 3/65 reg JES 941 operating route 101A, Yarraville to Geelong Road, renumbered as route 430 in 1971 and subsequently replaced by route 431 (date?). Both renumberings resulted in route changes as well. On the opposite side of the terminal, is a Sitch CAC Bedford(reg HHW 284) of 2/61operating the 109A Yarraville to Footscray route, renumbered 409 in 1971.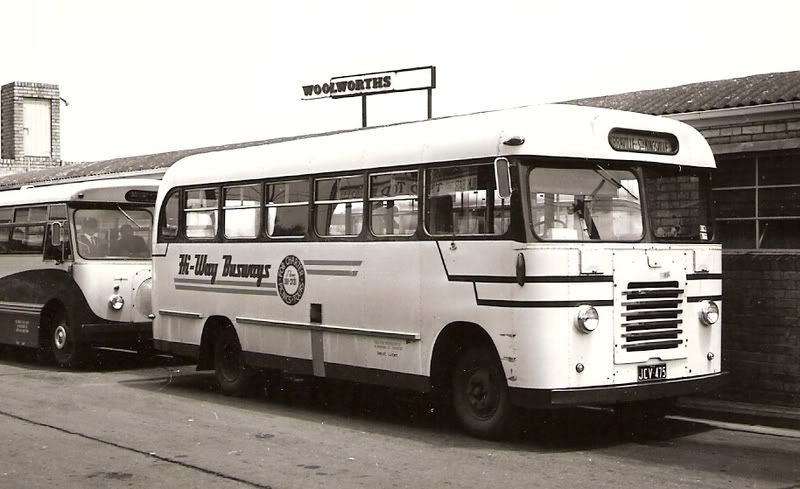 Forty years on, these three routes still arrive at the Yarraville terminal, although the bigger buses have a little more trouble fitting in on the eastern side. Route 409 operated by Westrans is now owned by CDC, only this month passing from Keffords. Route 432 is now operated by Sita having acquired C Nidis in 1979, which had acquired Hi-Way in 1974 and now goes to (circuitously) Newport. Route 431 is also operated by Sita, which was acquired from Murray Coaches which, in turn, had purchased McConnell's BL in 1969.
There has been some lighting added, some alterations to the seating and an update to the toilets. Oh, and there is some obligatory graffiti! Other than that, I note that, like so many suburbs, the local Woolworths (before they sold food) has been replaced - this time by trees (partially). The railway gates (hidden in the original photo) have been replaced by booms and people no longer park their cars at the terminal. Perhaps they didn't have inspectors 60 years ago or the installation of a sign did the trick.