The History of Kefford Routes - Part 6 (Benders Geelong)
Posted:
Wed Jan 28, 2009 8:47 pm
According to
The People Movers
, "... (in) September 1926, Ernest and Aimee (better known as Bonnie) Bender obtained a city council hackney licence to operate a bus service from Geelong to Chillwell." Such were the beginnings of a bus company whose name still exists in Geelong, albeit under the ownership of the Kefford Corporation, until next Monday. Kefford acquired the business from the Benders family in June 2000.
Here are some photographs from the John Masterton Collection taken in the 50s and 60s. Maybe someone can add few from the 70s and 80s.
First a 1941 Ford V8 with Symons & Fowler bodywork, reg DT 018: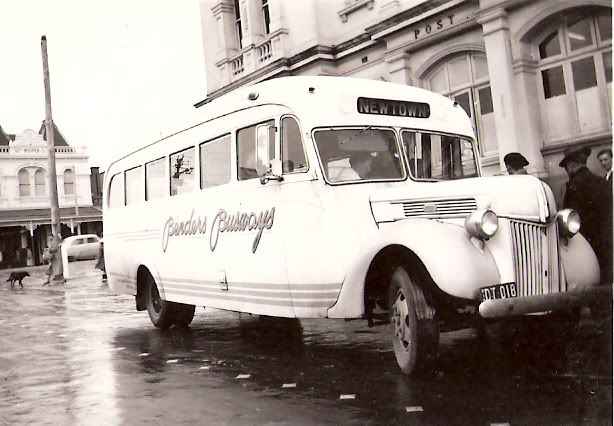 Next, an unusual rear engined Reo from 1948 with Symons & Fowler Body, reg MC 543:
The Leyland Comet never won prizes for good looks, and this 1950 with S&F body was no exception, reg RA 970: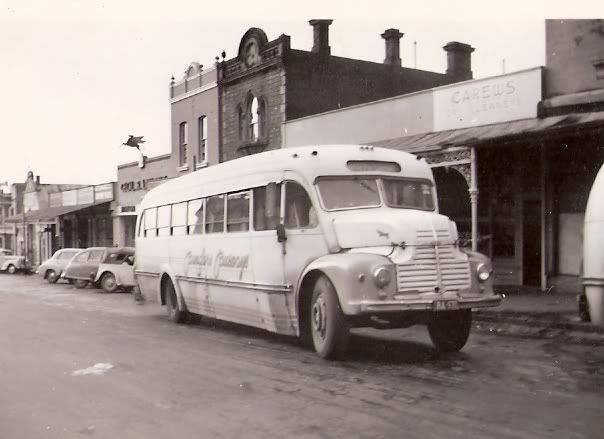 The second Ansair bodied Leyland Royal Tiger was new to Benders in March 1952, reg WF 451:
New to Benders for coach work was this Ansair Flxible, with a Leyland engine, in 1952, reg XN 859:
More Leylands followed in 1956 with the replacement of the trams in Geelong. This Royal Tiger Cub had an Ansair body and was reg GMR 704: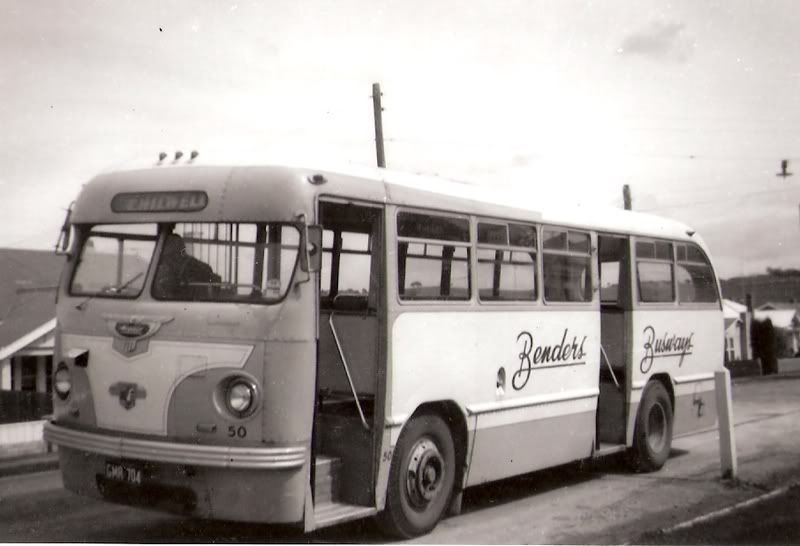 A number of the above RTC Leylands were rebodied, and the one above received a Freighter body in August 1971: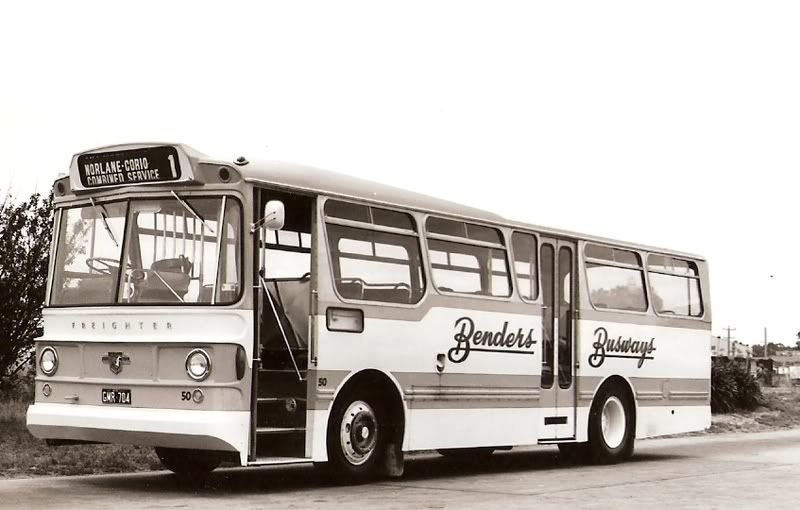 This one received another Ansair body in September 1967, reg GMC 679: