Bert Davis began operating buses in Ballarat in 1930. Through a succession of buy-outs after the war (incl. Marks and Wilkins), H A Davis Motor Service became the main operator in Ballarat. The closure of the tramway system in 1971 provided the biggest boost to the operations of the company. In 1981, the company was sold to Kefford ,including about 50 buses & coaches.
Here is an International K5 with Symons & Fowler bodywork dating from November 1945 reg HC 070. The colour scheme is cream with red: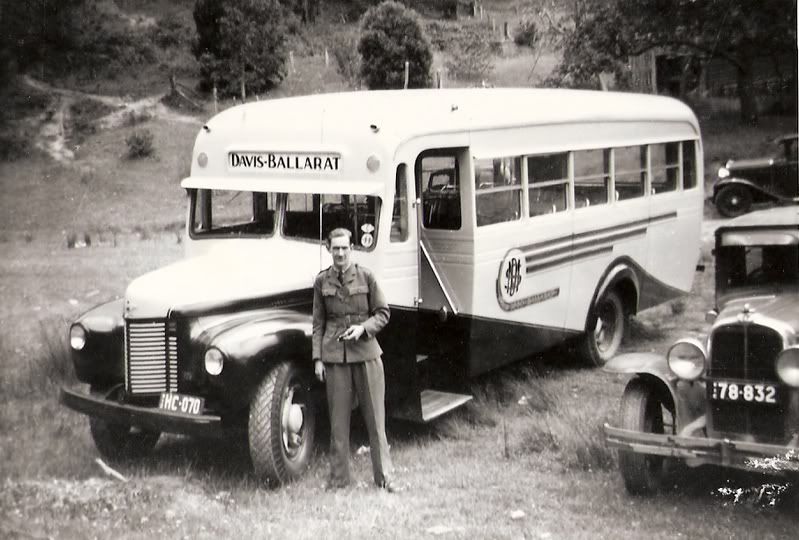 Next is a Chevrolet converted to FC with a S&F body, new in 1947, reg JU 382: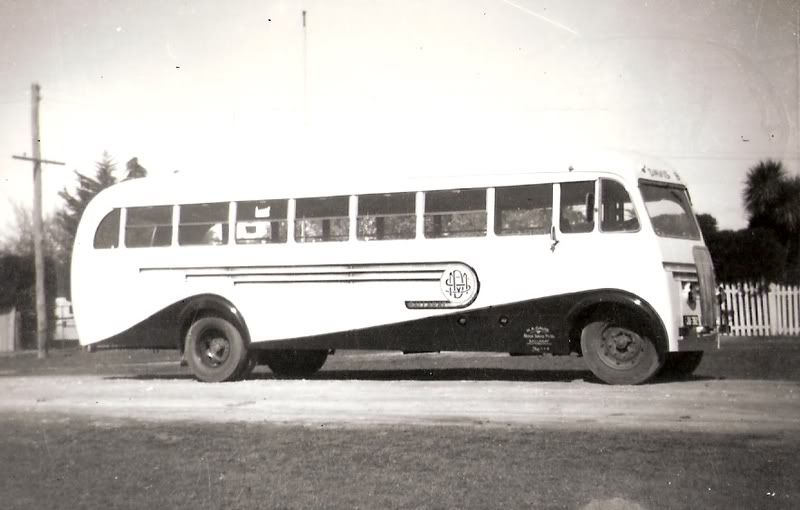 Then, this 2 door CAC Bedford OB from 1948, Reg MO 034:
Now, a June 1950 MBA bodied Ford with Perkins P6 engine, converted to FC, reg RL 726: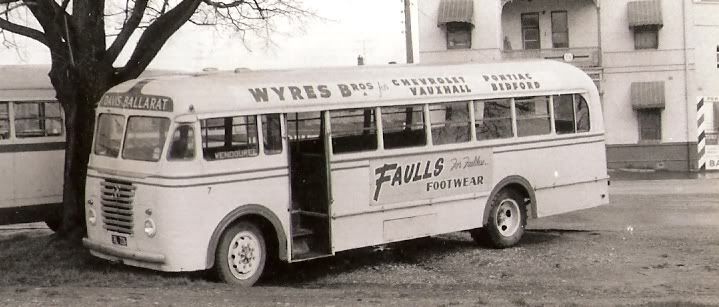 Staying with NSW body builders, this 2 door Syd Wood Ford of 4/57 was originally fitted with a Perkins P6, but in latter life got a Bedford petrol engine, reg GRB 457: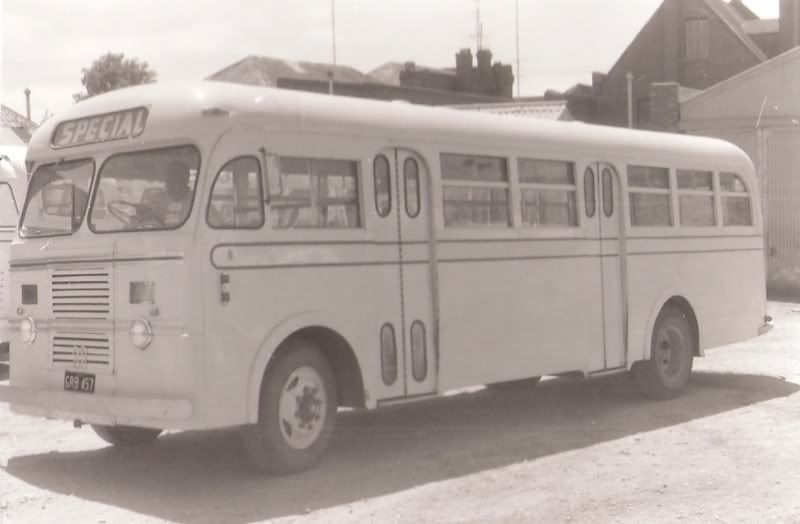 Local company, O'Sullivan of Ballarat, did a lot of bodywork for Davis. Here is an almost new Bedford SB3 from 4/61, which used the roof from an old S&F vehicle, reg HHV 383: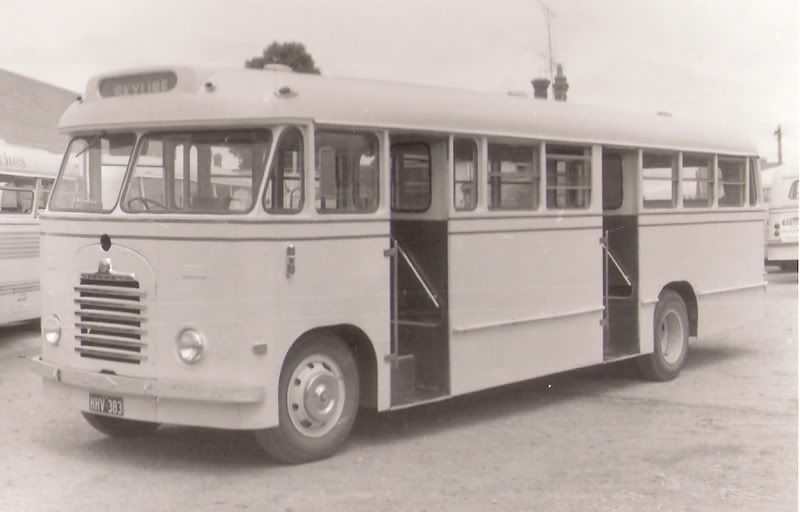 O'Sullivan used CAC body parts for numerous new and rebodied constructions in the 60s. Here is a new SB3 from latter in 1961, re HKS 050: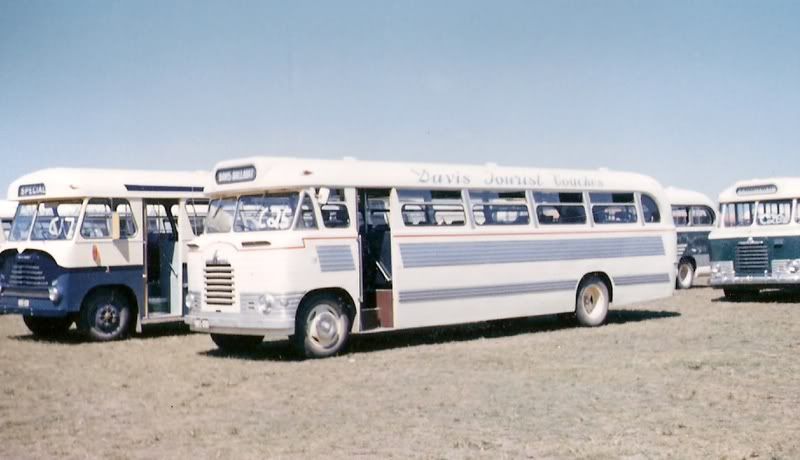 A harbinger of things to come, Davis acquired this rare two door Ansair Bedford SB3, new in 6/63 as HUA 616, from Benders in 5/72:
Here is one of the vehicles acquired for the tramway replacement. It is a Freighter Hino BT51 new 6/8/71, reg KXY 386:
Now a 1977 Freighter Hino R320P (?) when new, reg IVY 071 :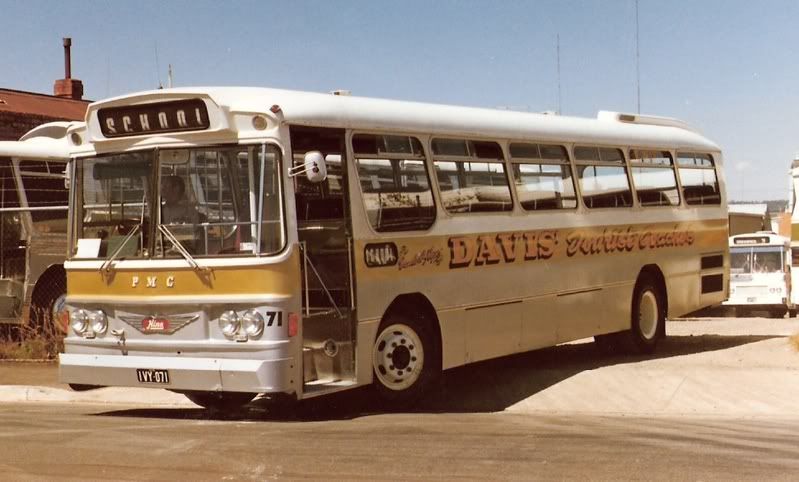 And again, after it was acquired by Kefford to show the difference in livery:
And finally, a Volgren Volvo B10B, new in 1996 and reg NSU 519, and still in service: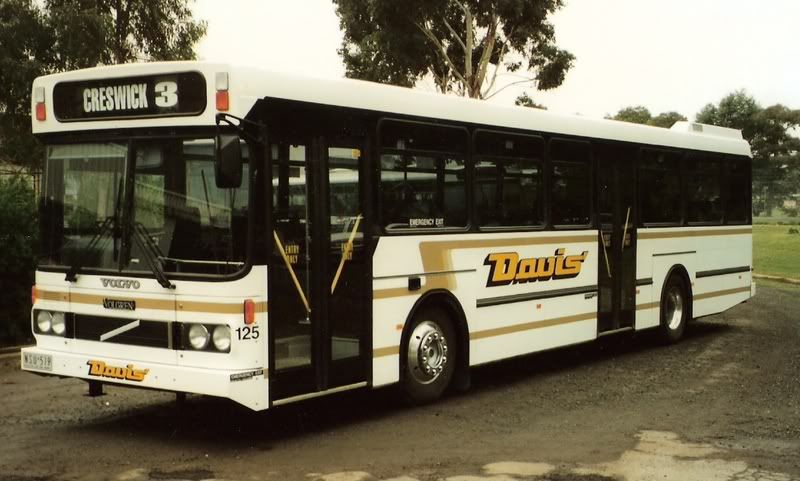 Ownership of the bus operations of the Kefford Corp passes to CDC on 2/2/09.
The photographs come from The John Masterton Collection. Pics 1, 2 and 3 are from the Davis Collection; Pics 4, 6, 11 and 12 were taken by John; Pics 5, 7 and 9 were taken by Bruce Tilley and Pics 8 and 10 were taken by Geoff Mann.