In January 1988, the Kefford Corp acquired the
Sitch
operations in the western suburbs of Melbourne. The
Sitch
connection with transport in the area dated from 1929, and its principal route for many years was Route 109A (renumbered 409 in 1971) Footscray - Yarraville. It is somewhat ironic that the last scheduled service under Kefford ownership will be on this very route in exactly one month's time (the 10pm from Yarraville on 1/2/09).
Here are some vehicles operated by
Sitch
on this route.
Sitch
was a long time purchaser of CAC Bedfords. First, a flat screen, GEX 546 new in Sept 1954 as
Sitch
Number 3 and seen here working a route acquired by
Sitch
from Joiner (Altona Bus Lines) in 1967, having been renumbered 53: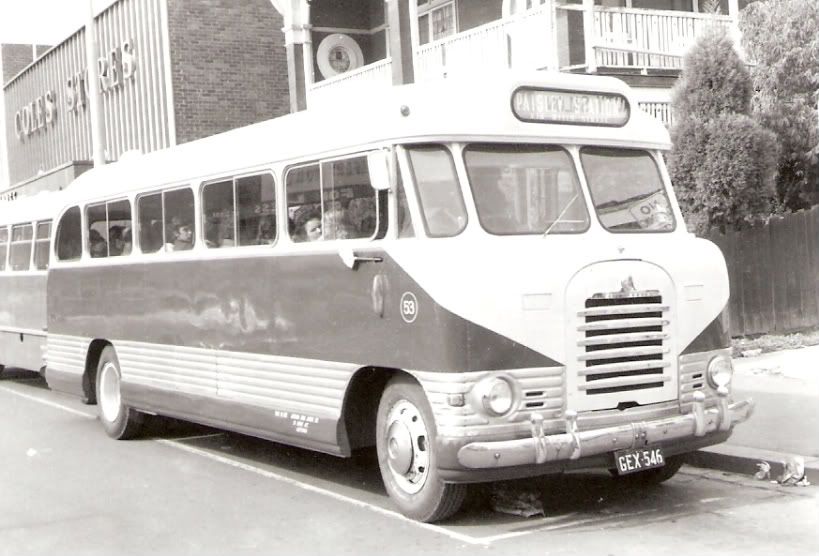 The first curved screen SB in the Melb metro area (and the second built) went to
Sitch
in Sept 1957 as GRZ 928, seen here at the Footscray terminus: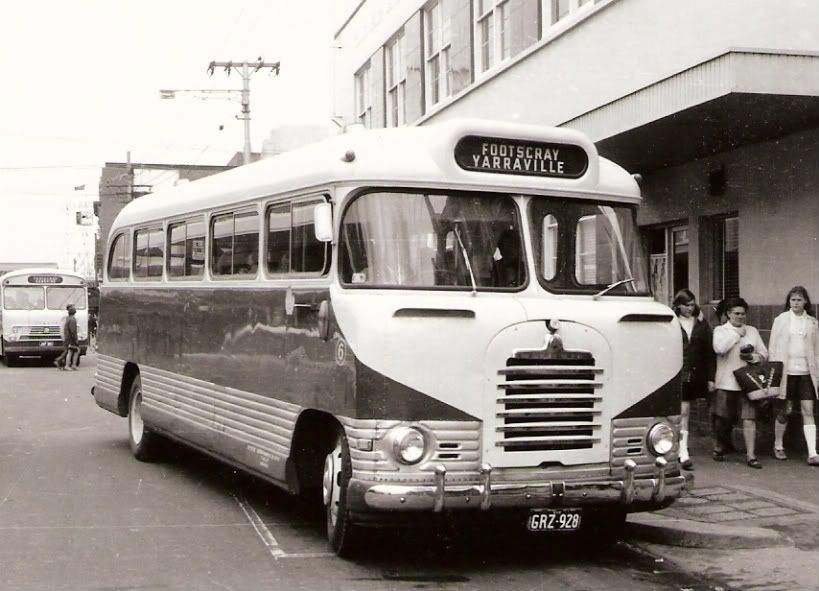 And one of the last curved screens produced was HHW 284 in February 1961 and seen here at the Yarraville terminus: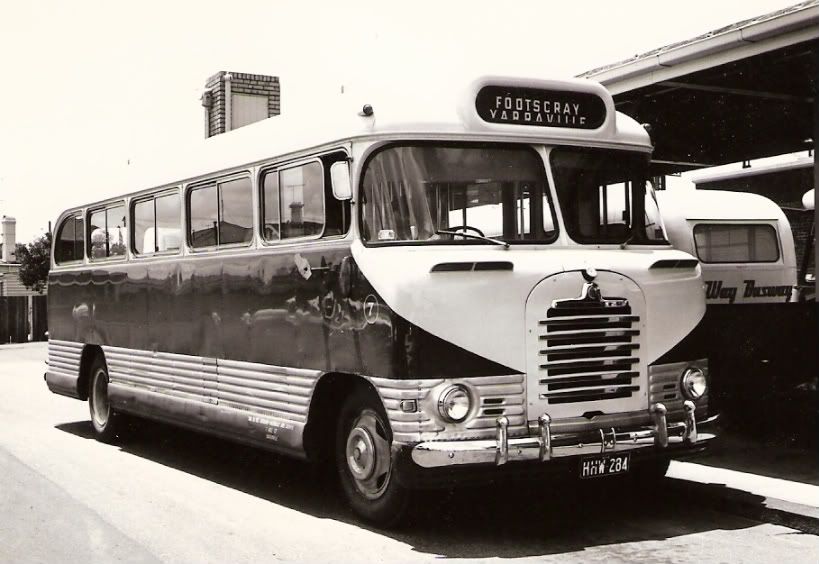 All photographs come from the Graeme Turnbull Collection.