From the BCSV archives, here are some photographs of George Palmer's Melbourne - Sydney - Brisbane service circa 1950. I have seen it referred to as both Palmer's Overland Tours and Palmer's Interstate Tours.
First, a Symons & Fowler Chevrolet with NSW rego MO 3742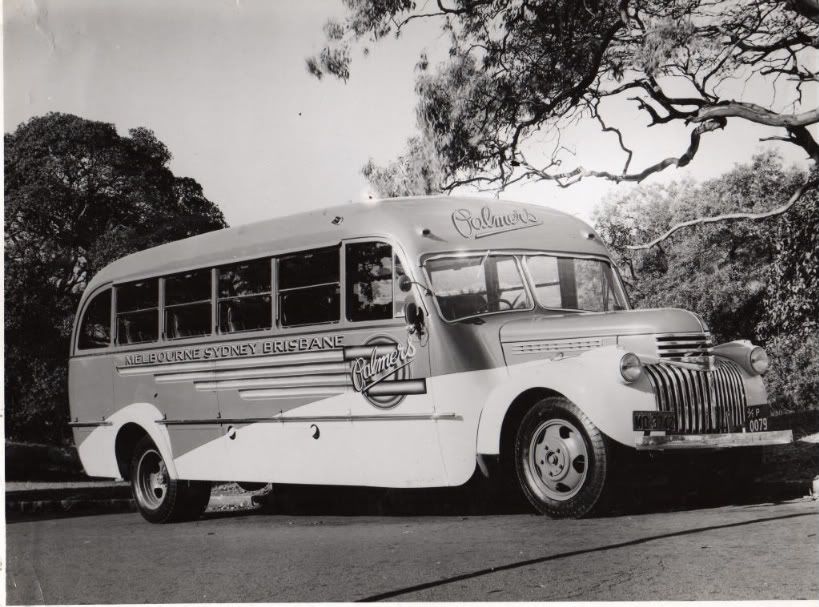 Second, in times when it used to rain, a Symons & Fowler International with rego KW 666, looks like it's Victorian, but I have no record of it.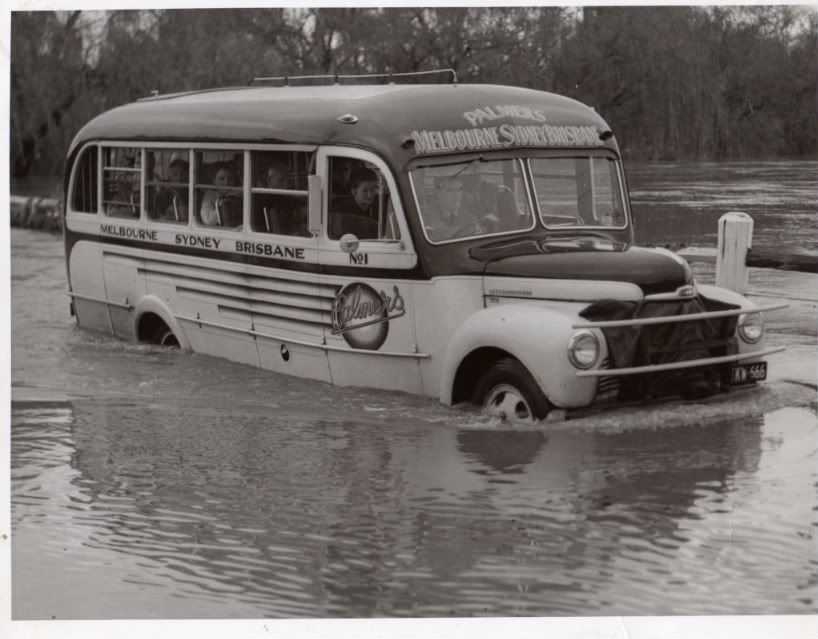 And finally, an unregistered MBA White, looks like prior to delivery.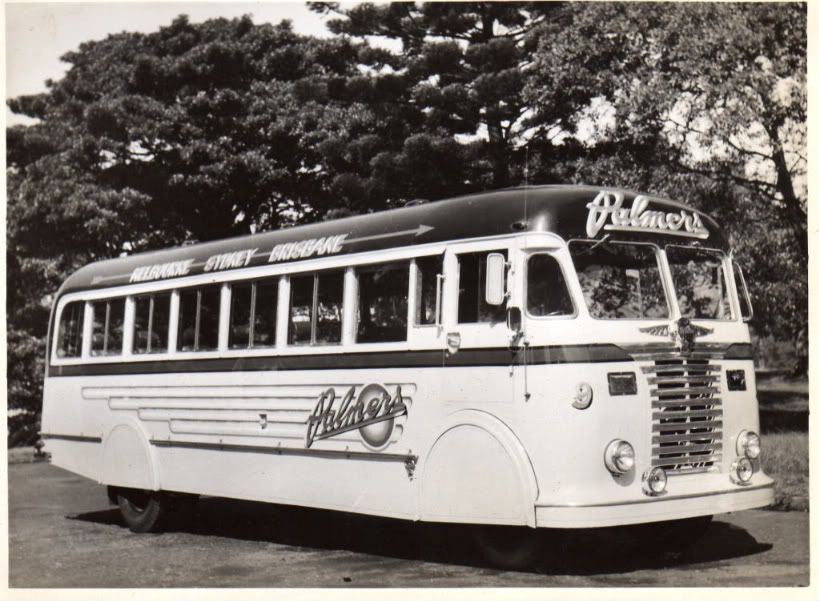 Any further information on the vehicles or the service would be welcomed.