Recently I was asked to deliver this coach, an ex Makehams of Nangus Autobus/Cummins from Coachworks in Brisbane to the new owner, Thomson's of Perth.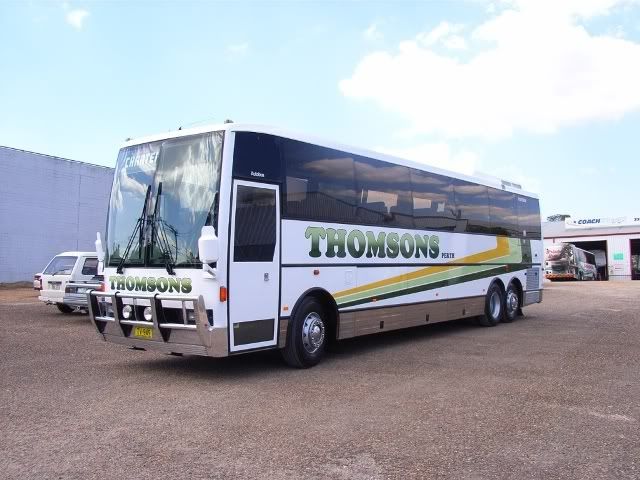 Ready to leave Coachworks all bright and shiny.
After leaving Coachworks in Brisbane on a fine Wednesday arvo, I settled in comfortably behind the wheel and headed west towards Warwick. Powered by a Cummins L10 and with a 6 speed spicer with cruise control the trip to Perth was very comfortable and being empty, very pleasant as well. The coach made a very spirited run up the range into Warwick passing all the semi trailers with ease and was impressed with the power.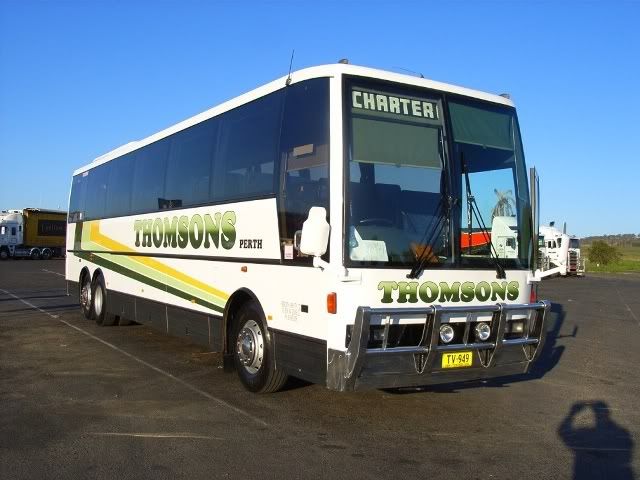 At Warwick
After camping in the cosy bunk for the night, next morning I stopped near Gilgandra for breakfast
Gilgandra
Up and down the hills the Cummins powered with ease, after Gilgandra, headed via the Oxley Highway, Mitchell Highway to Nyngan, then onto the Barrier Highway, west towards Cobar. Now pretty much flat running.
A stop was made in Cobar for lunch and photos.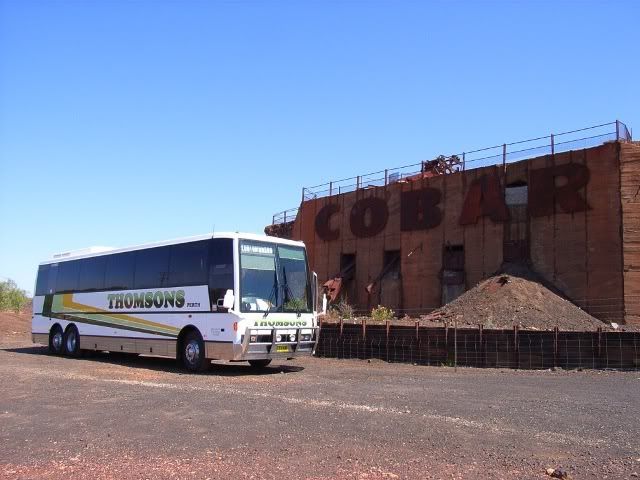 Entrance to Cobar
After Cobar (and being cleared of no drugs being carried by the police and RTA roadblock!), headed via Wilcannia and onto Broken Hill. Now dark after Broken Hill, I sucesfully dodged the few 'roos on the road towards the NSW/SA border and into South Australia, pulling up for the night and sleeping well again.
Next morning I had a stop at Mannahill (SA) to photograph the station in the lovely morning sunlight.
Mannahill railway station
Stay tuned for part 2!