And a few more to conclude Toongabbie Transport :
mo 7423 Mercedes Benz 0305 with Custom Coaches body of 1986.
mo7566 MAN SL200 with Custom Coach body of 1987.
Photographed at the bus show, Toongabbie operated a number of these MAN 16.240 's with Custom Coach bodies of 1981.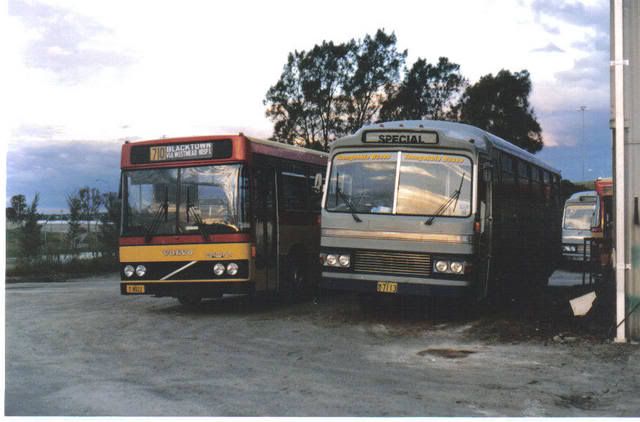 In December 1988 Westbus moved into Toongabbie Transports depots with their takeover of the company. The Toongabbie depot was closed and all vehicles stored at the Seven Hills or Northmead depot. A Westbus Volvo next to Worldmaster GM of Toongabbie at the Seven Hills depot.
Hope you enjoyed. Cheers.