Some memories of another operator that's disappeared from the Sydney scene. Hadfields operated Route 44 from Sutherland Station to Loftus, Engadine, Heathcote and also a couple of runs from Engadine Station. Their charter operation used the name Gemini Tours. Hope you enjoy this 2 part selection !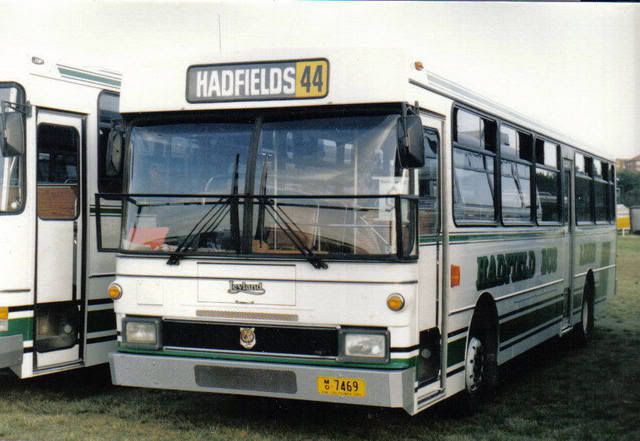 mo7469 was this Leyland Tiger with PMC body of 1985.
Volvo B58-61 with a PMC 'Galstress' body of 1981 taken in the yard of bus dealer Suttons Arncliffe. I believe this vehicle went on to be registered GT700 with Hadfields.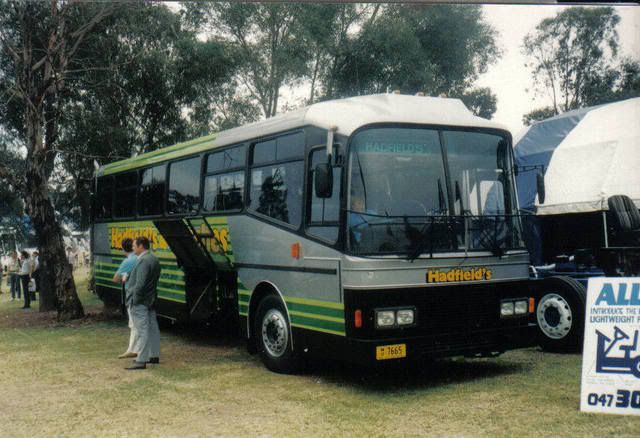 mo7665 was this Pacesetter/ Cummins L10 chassis with PMC body of 1987. The Pacesetter was a custom built chassis marketed by All Diesels of Penrith. The chassis was a Leyland Wordmaster frame with various mechanical (rear axle, brakes, diff, and engine choices) changes. Hadfield acquired 2 PMC bodied examples, 7665 above and below, and 7518.
This Albion Viking VK41L with Coachmaster body of 1966 went on to be registered 5126 and then 462 with Hadfields.