This is the last installment of the visiting buses to my school. It focuses on the small time provider known as Keirs. They mainly do school services and charters, they operate no rostered route services. Their fleet is extremely diverse and unique, as I hope to display in this thread.
Keirs have a large number of Hinos, as is shown below;
MO-101 Hino heading to Indoor Cricket, with a CC bodied Volvo B7R behind it.
Here is something I've never heard of, a "Campbell", MO-116 dropping off students after returning from an exhilirating day of sport. Back to the bus, the rear window appeares as though it is made of plastic, and you can see part of the working engine in full view through the grill. A unique bus, at least for me! Does anyone else know about this vehicle?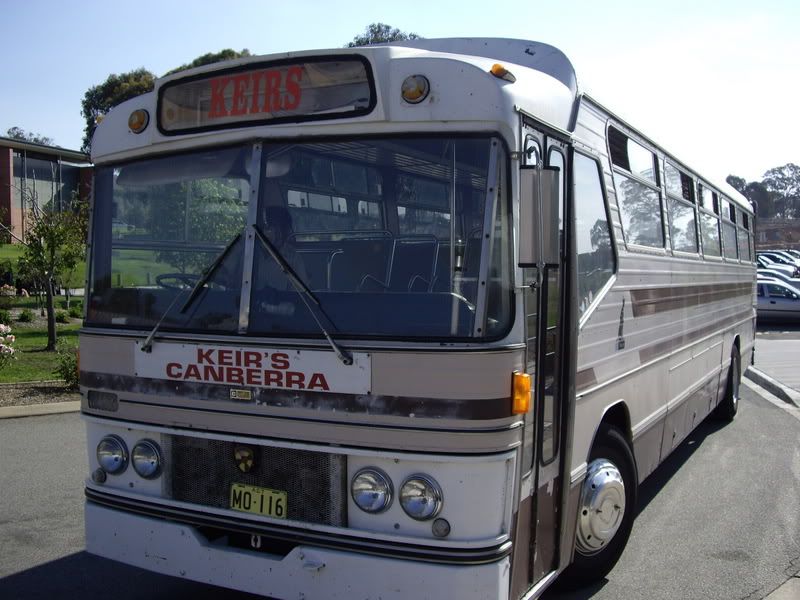 A bad photo, yes I know, but I just hoped to give all of you out there a better visulisation of this rare vehicle. Keirs MO-116 Campbell departing (Hence the partial shot) with desto gear stripped, which could indicate the bus is 2nd hand.
PMC Mercedes MO-109 waits empty, with the Hino shown in another photo seen behind it.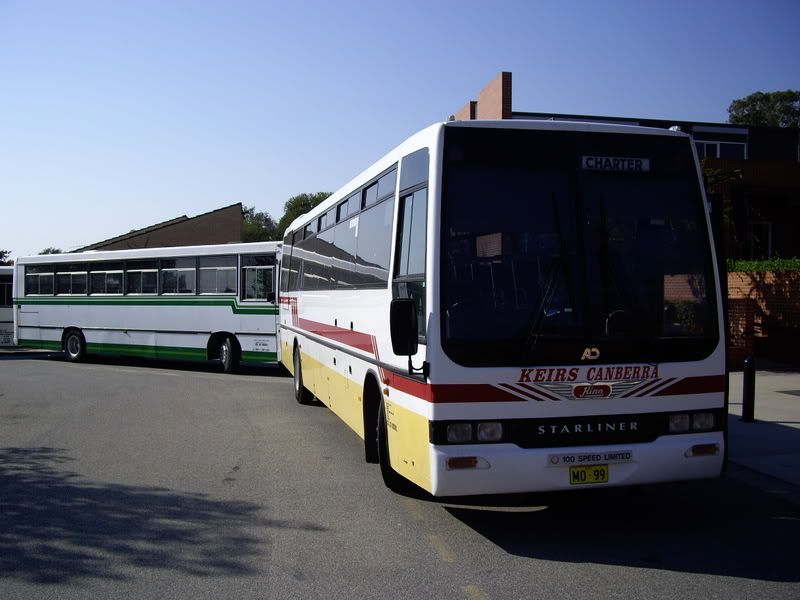 AD bodied Hino Starliner MO-99 ready to depart. This shot is perfect to represent Keirs livery, or lack of there. I'm not sure if these buses were bought new or not, but the livery on each bus is different. Hence me coining them as "diverse". Also, the different type of vehicles they use is immense.
Anyway, this was the last installment, I hope you enjoyed seeing behind the Orange and Blue of Canberra!